Despite the fact the old OnApp site was just 3 1/2 months old, we where not happy with it, the outsourced company that design it did what they could, but to be blunt, it sucked.
Not that it was a bad design when you first saw it, it simply was a bad design the second time you visited it, simply put, it got old incredibly fast.
But we liked some of it's elements and the color scheme, so now that we have an in-house web designer (plus in-house copywriter, illustrator, marketing, etc) it was time to kick the old one and introduce something new.
I'm quite proud of it, everybody worked on it, and as such it represents us quite well, we serious about out product and we serious about our clients, but we are NOT boring 🙂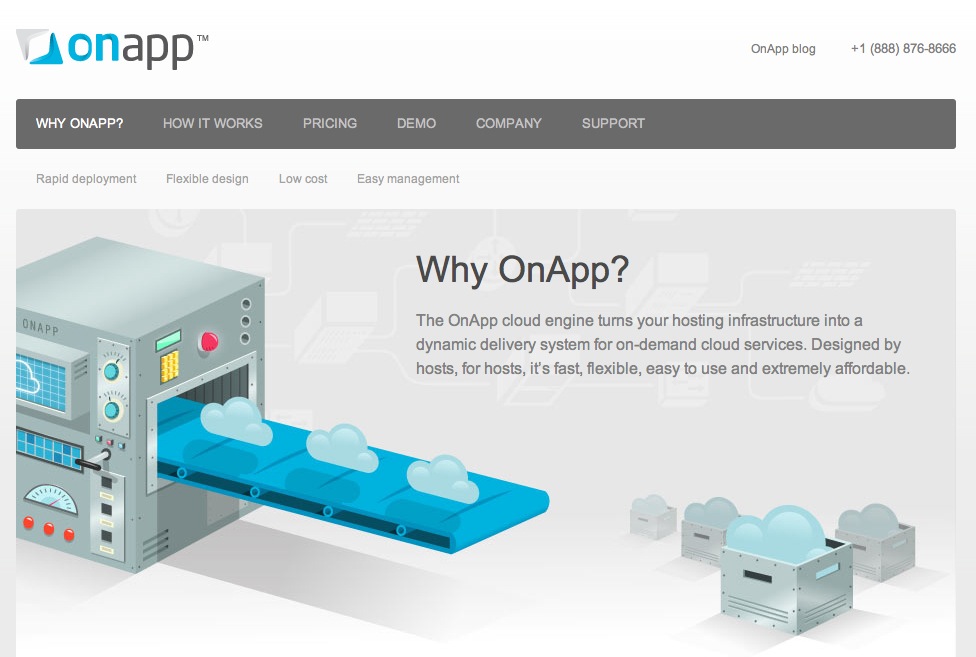 Every time I work on a site I always love to include illustrations to depict visually what we do, back in the Relio days we used an illustration to show how it powered a unified UK and US hosting platform, this latest illustration shows OnApp as a machine that creates cloud (all done by our in-house staff BTW) … well, thats exactly what it is 🙂