I was arriving at work when I got the email that UPS had just delivered my new (old) lens .. at home ! :p
As you can imagine I was anxious all day to get back home so I could play with my new toy
And here is it, the Zeiss 85mm f/1.2 "50 years" edition, in great condition, this lens is from 1982, it was a special edition that Zeiss did for Contax to celebrate their 50 years as a company, only 2000 were ever made, it's considered the pinnacle of 85mm lenses.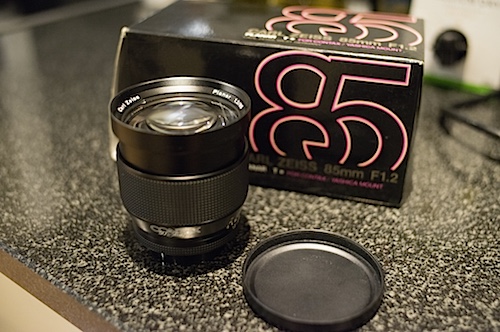 There is some serious glass on this thing !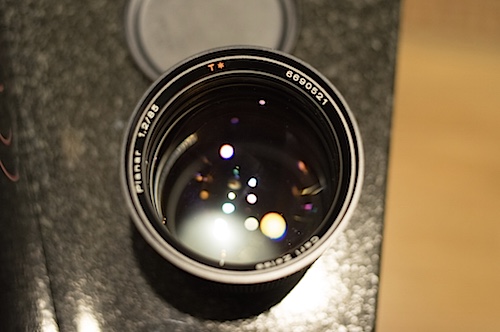 I will now do some tests against my 85L II, the lens I put for sale in order to grab this one, but here is a quick handheld shot on the A7R, nothing fancy and just handheld, but I wanted to check the bokeh .. I am not disappointed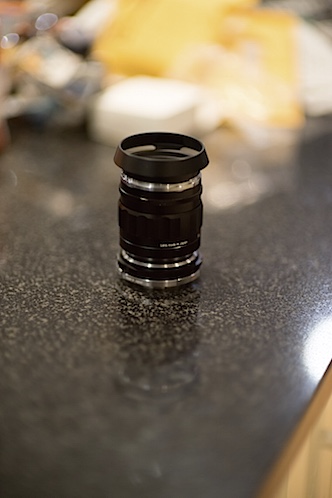 And last, her is a picture of it on the A7R .. Does not look out of place at all …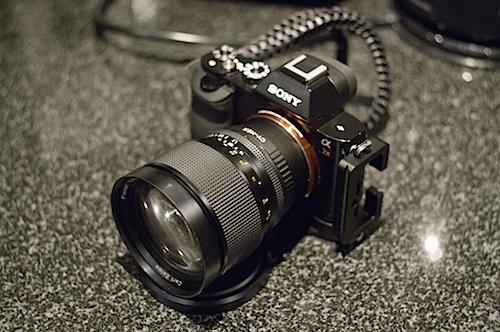 More pictures and further testing coming soon.