For some reason my 8T keeps on eating bearings, I setup the mesh properly and by the book, but still, it's a new bearing every meeting or two.
Also the CB temperatures go quite high, so I was logging for a vented CB instead.
After allot of reading, I decided to try the Fioroni Turbo sliding clutch .. it just looks so simple and hassle free 🙂
So I bought the following: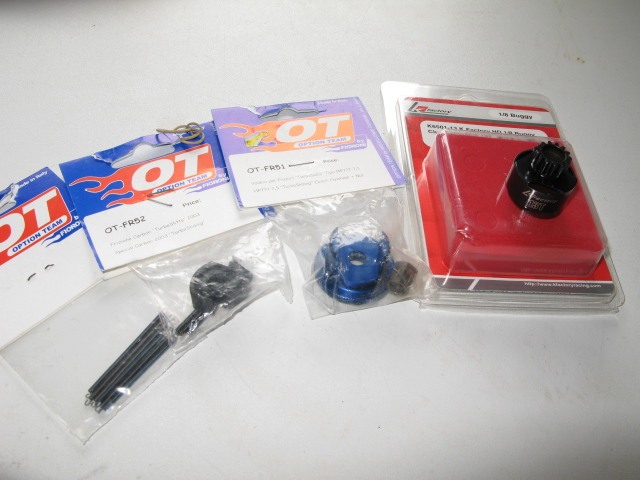 FIO-OT-FR51 Fioroni Turbo Sliding Clutch Flywheel + Nut
FIO-OT-FR52 Fioroni Carbon (Black) Turbo Sliding Clutch + Clutch Shim
FIO-OT-FR36 Fioroni Replacement Sliding Clutch Springs (6)
ENA-K6501-13 K Factory 13T HD 1/8th Vented Clutch Bell
Also got a King Headz 8/8T extended motor mount.
So first things first, the CB came undone on the last race, so time to get it out


And a record this time, both bearings are gone, probably when one failed, the CB moved and killed the other one …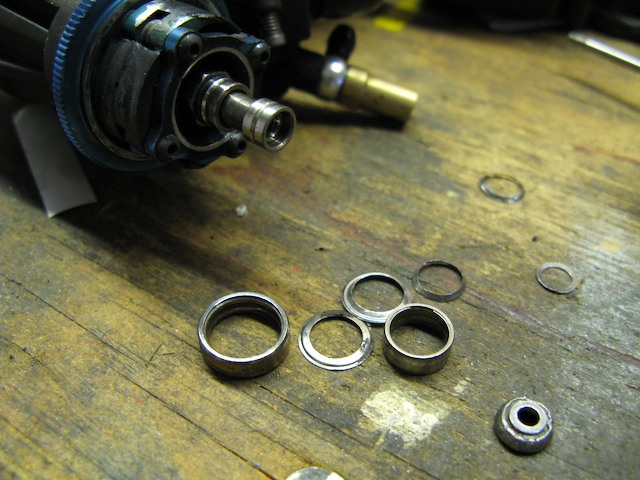 I kept the 8T collet, and proceeded to install the flywheel … nothing exciting there, but look how different it looks …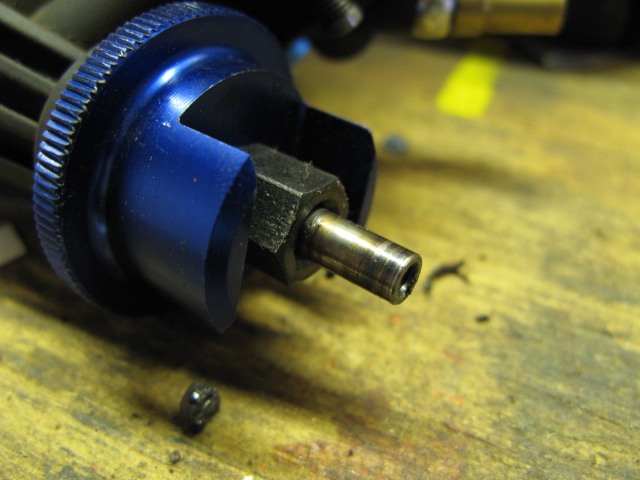 This is how the shoes look, it's a very simple design, also, extremely easy to install (and quick .. a major plus if one is in a hurry between heats)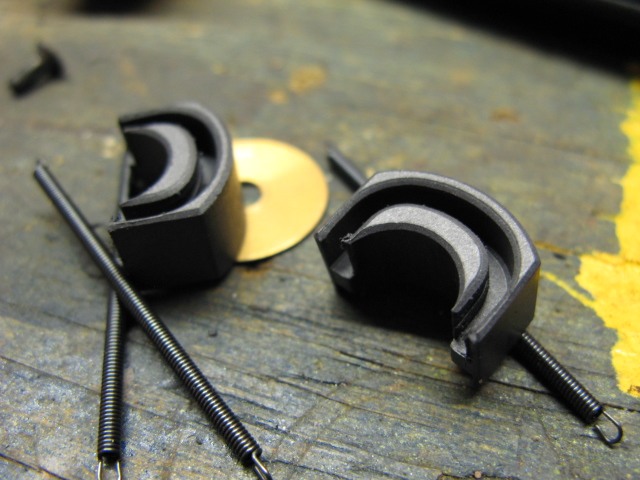 I used the 3 springs, so the clutch engages at higher RPM .. which means a faster sprint out of the starting line, I just hope it wont be too much of a push coming out of the corners, but we shall see, it's uber-easy to remove a spring if I need it anyway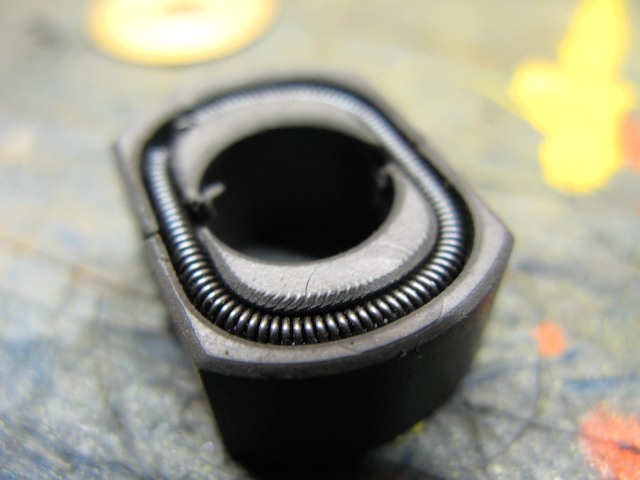 And here it is on the flywheel .. no messing around with clutch tools and funky springs 🙂 .. Just slide it in and you done.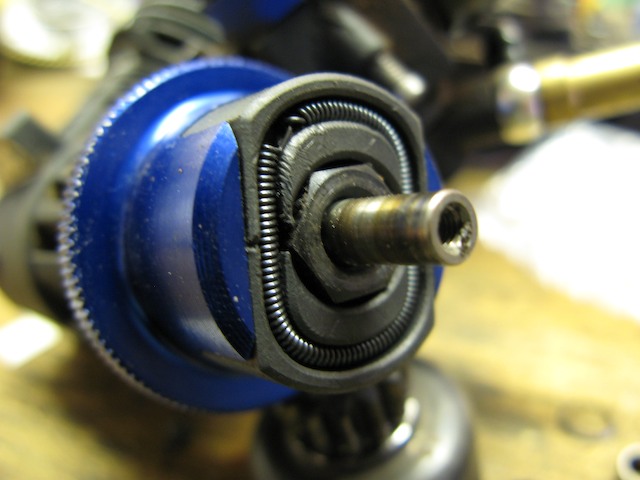 The large shim goes here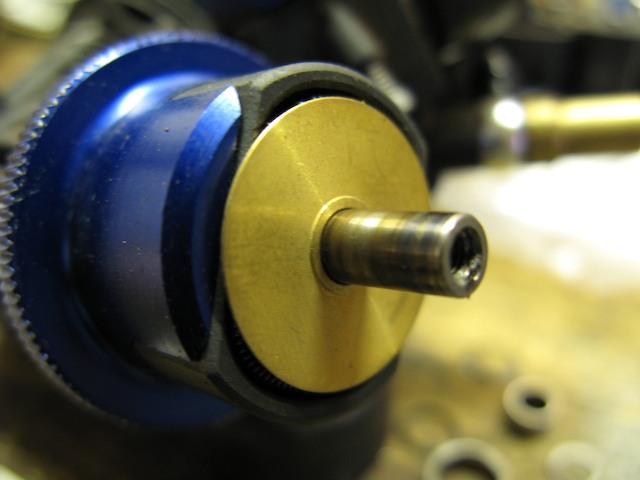 And last, the vented 13T clutchbell … it looks really nice …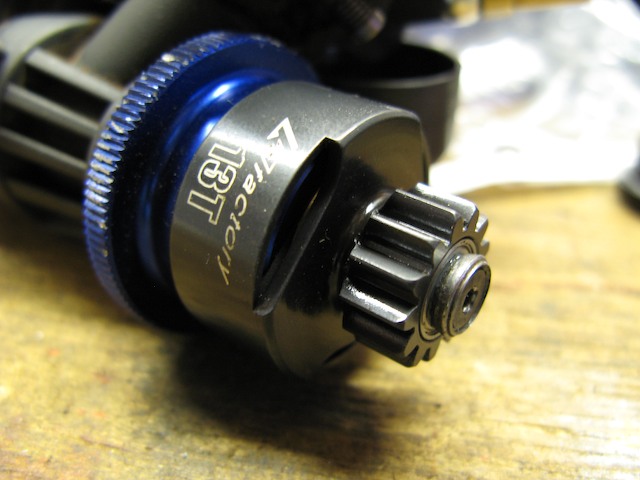 Here I an into some problems … the shaft of the V-Spec is not long enough, so it recesses into the front bearing by a little over 1MM, so every time I tighten the CB screw, the whole CB would frozen .. after asking aroudn fro some help, it was evident I needed a shaft extension, the screw that comes with the 8T clutch does have a recessed washer with a small extension, but it was not enough .. I took the whole thing apart and tighten the flywheel as much as I could, that gave me another 1/2 MM or so, which was enough to make the 8T C B screw/washer work .. but I am not yet 100% happy, I am trying to find a shim that is the same size as the shaft to work as an extender.
And yes, I do have the OFNA Clutch/Nut shim kit .. but the shaft extenders there are too big, it would need allot of shimming and probably hit the fuel thank anyway.
But regardless, it works for now, and sure enough it spins nicely.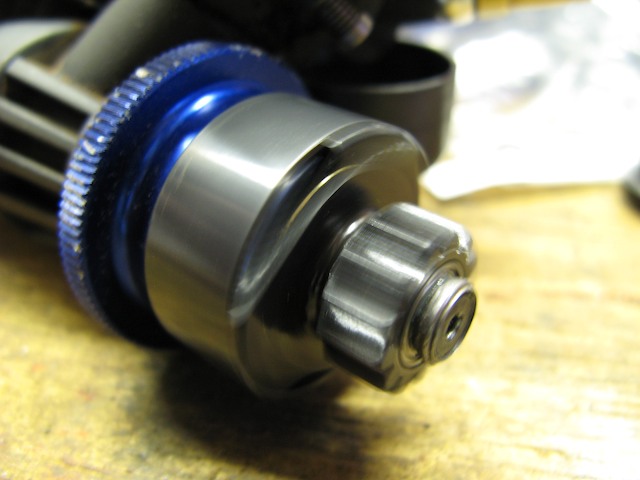 Last step was to setup the King Headz engine mount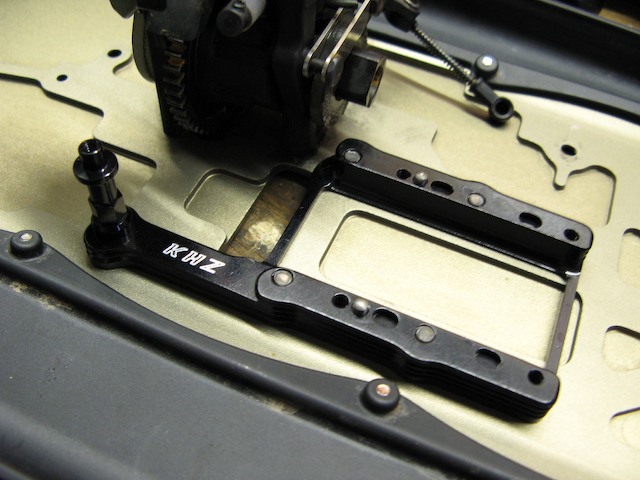 I did set the engine blocks on the reverse, to push the engine forward 2MM .. that was enough to make this CB line up nicely with the spur gear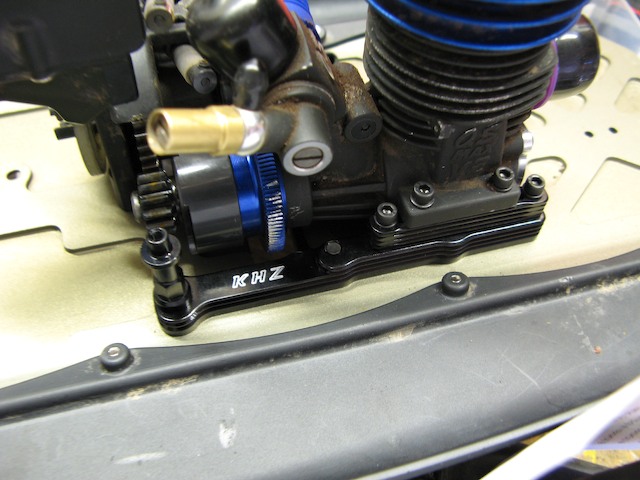 And that's it … now I need to clean the engine (yes, it is dirty .. I know) … and I will test the whole setup next week at SpeedWay RC track … 🙂
I am really excited over this setup .. I just love the ease of maintenance, I might also try the teflon/glass shoes (FIO-OT-FR53) if the carbon ones prove too aggressive .. we shall see ..