As some know, i have been using a OS V-Spec on my 8T for a few months now, and at no fault of the engine, love it to bits.
So much so, I bought a second one, anyway, the opportunity to buy a SPEED came up a few weeks back and I took it, I was quite unsure what to expect, a part of me was wondering "will I see a difference ?", after all the V-Spec is an amazing engine, what can the Speed offer more ? I have more speed than I need on the V-Spec already …
So today I took the speed to the track, I had done the break-in of the engine already, but was not sure what to expect…
Only one word can summarize it … WOW
Dont get me wrong, the V-Spec on the 8T is a powerhouse .. but the speed ? .. well, let me just say, I never saw a truggy do wheelies before @!!@
The power is immense, and it goes on and on and on .. I was only hitting temperatures of 160 degree !! .. which meant .. I could have leaned it even more (?).. it's just insane laugh.gif
Nut above all, I was amazed by the sheer smoothness of the engine .. the idle is just perfect .. no bogging, no shutting off after a minute of idling .. and when I was running, it never skip a beat .. just perfect RPM's all the time
I used to think there was no excuse to spend £200+ on an engine .. until today 😀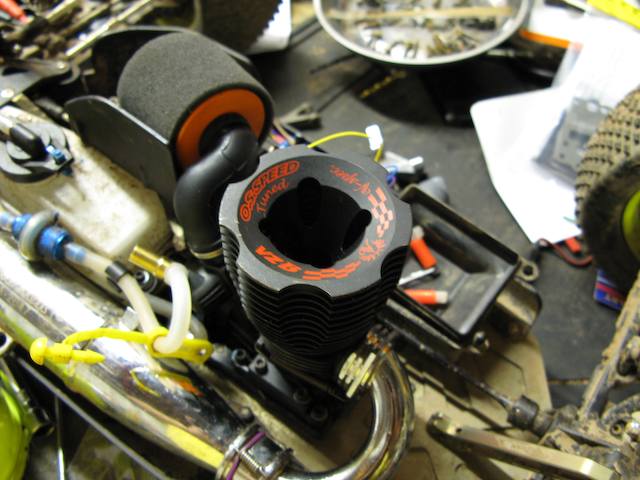 Simply Amazing !!!