Well, nothing very exciting today on the build .. I have a stripped screw on the front assembly, so I am not able to clean and put the front arms together .. unfortunately I did not had a extractor, and the local hardware shop did not had one either, so I ordered one online, it will be here tomorrow morning so I can continue the work .. cutting it short for the Sunday races, but I am sure i'll make it 🙂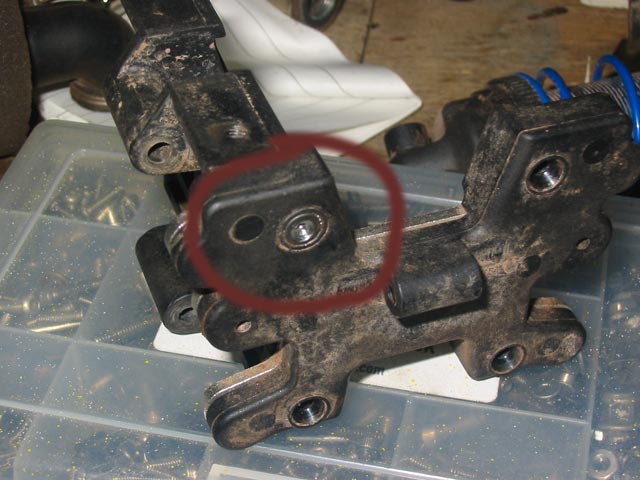 I try to drill into it and was going to just remove the head, but from what I see, I then wont be left with enough exposed body to use pliers to remove it, so instead of messing it up more, I decided to just wait for the extractor.
So I decided to assemble the FOC, brakes, Spurs & Engine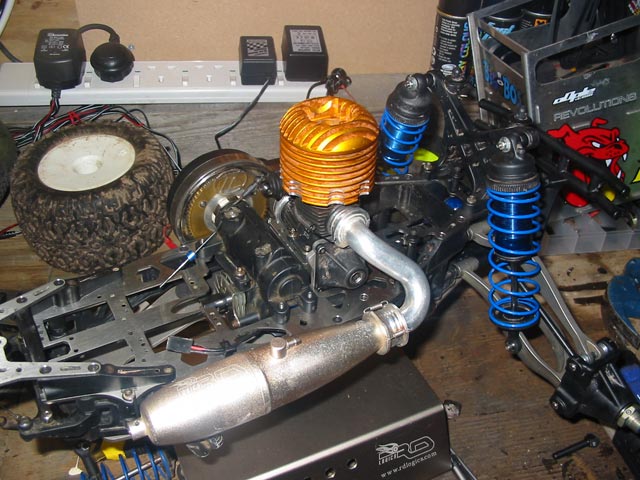 After I was done, I plug in the fuel line and fired up the engine, the RD Logics dual stinger pipe just sounds insane !!!! .. I cant wait to try it out on the track.
One of the things I absolutely love are those TiNi spur gears .. they look sharp.
Well, still allot to be done tomorrow, but if I extract that screw in the morning I will have it all done and ready to roll by nightfall .. glad it's a Saturday 🙂
Technorati Tags: Losi, LST2, RC, SpeedwayRC, Team Losi