My goal for today was to remove the center strip of masking tape, clean any overflow of paint that sip thru it and re-mask the white strip so I could paint the red strip.
So I started with removing the 3 centre strip masks (2 white, one red) .. that part was easy 🙂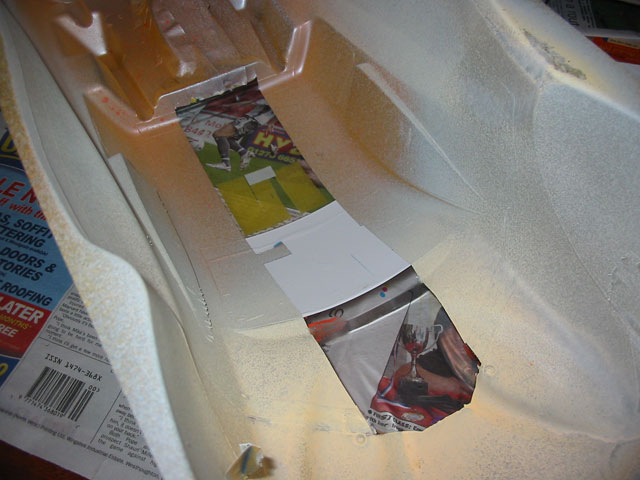 I then was faced with the fact the Tamiya tape came out clean, but the regular tape from B&Q (Home Depot) did not, it left some residue on the car, on this next picture it's easy to see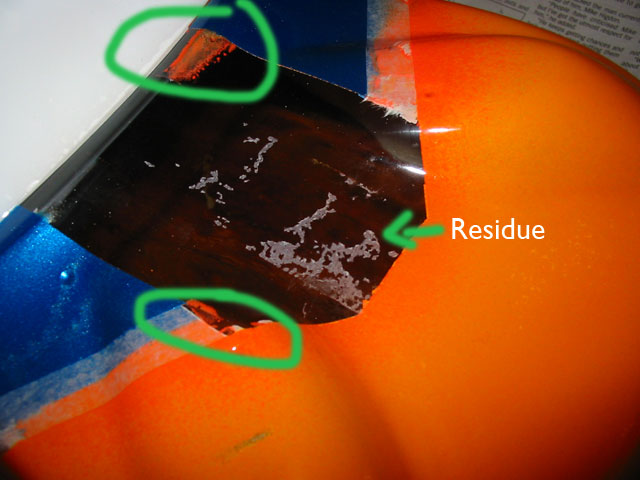 I circled the area where some paint has run, and needs to be removed, I went to Halfords and bought some "White Spirit" hoping it would remove it, I dipped a cotton swab and try to brush it off ..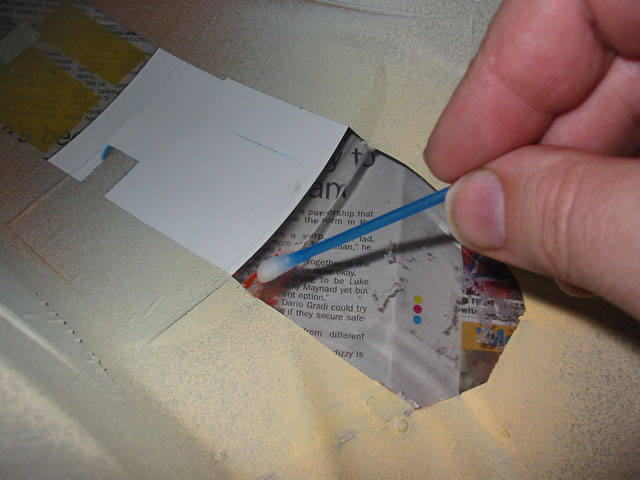 It didn't work, didn't do a thing to the paint, so this crap is officially out of the project :p .. and not recommended .. well .. I am learning as I go, funny thing, it did work great to remove the tape residue :D.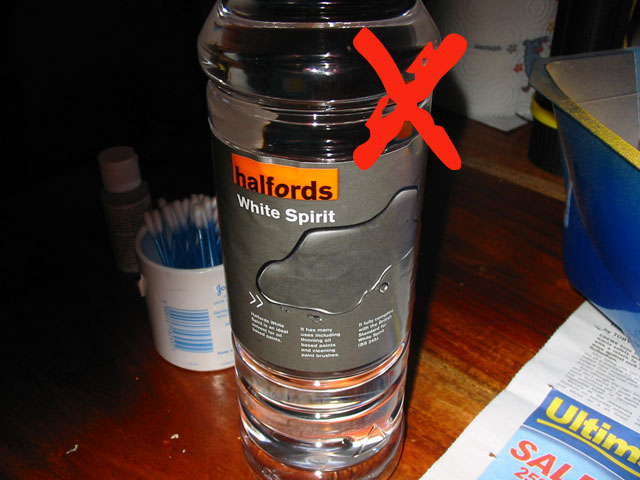 Since the pain blotches are on the area that it's to be painted white, I went ahead and masked them anyway, I was doing red tonight, so it didn't affect that, I will go to B&Q tomorrow and try to get something better to remove the paint.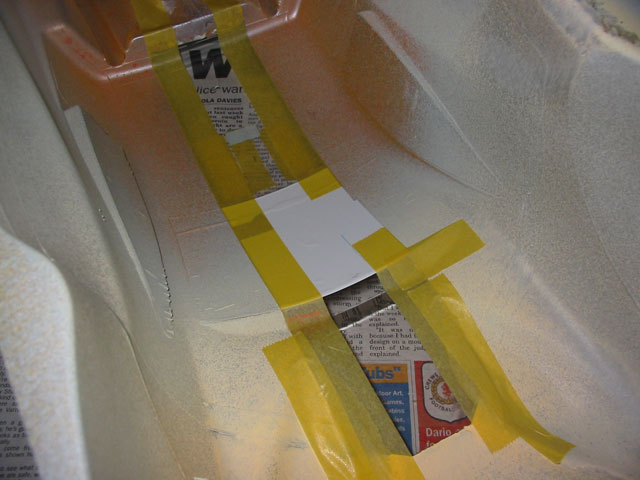 Once it was all masked up again, I proceeded to pain, I decided to try this tool I found at HobbyCraft that acts as a gun for any type of spraycan .. I thought it might be a cool thing to use … I was wrong .. it sucks, with it you don't have a proper feel for the flow of the spraycan .. I used it for 2 seconds and bin it .. it's rubbish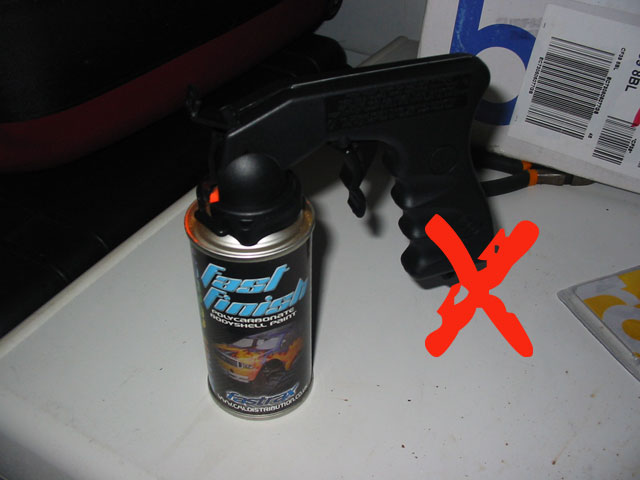 Live and learn 🙂
And here it is with the centre red strip … I am very excited .. it's looking real good, tomorrow i will back the red with silver, hopefully find a solvent to remove the paint blotches and proceed to paint some white stripes 😀