With tomorrow being a racing day, I pushed extra hard to try and finish the shell for tomorrow's heat.
I went out and buy some Enamel Nail Polish Remover to try and clean the blotches … it didn't work .. would not remove them, I try then to use fuel .. also didn't work, so I just used a knife and scrapped it off .. as ThermalRD (lstforums) told me scratches wont be visible once painted, I went forward with it … and he was right .. worked quite well.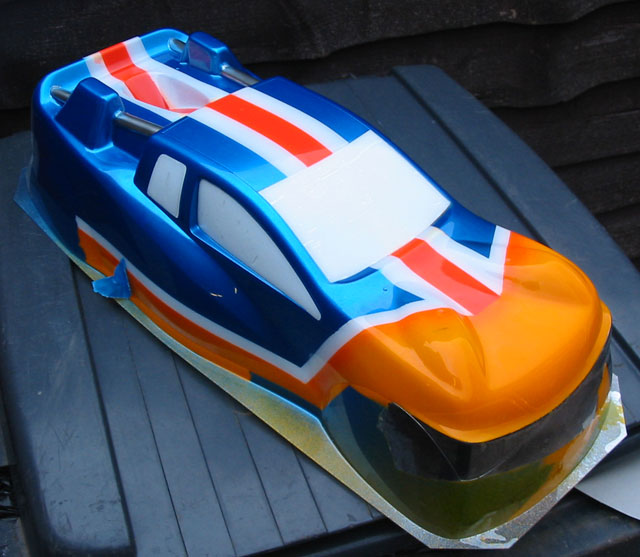 After a few hours, I was done, I did messup the Chrome effect on the front .. I forgot Lee (Rapid-RC) had told me to keep the chrome paint warm for a better effect, I did use the heat gun on the chrome bard at the back, and boy, it made it nice and shiny … another lesson learned for the next project.
As I was breathing a sight of relieve for being done, I started the process of cutting the shell .. and the word "frustration" is not enough to describe it .. gosh, did I HATED cutting the shell .. it's so tick, by the time I was done, my thumb and index fingers hurt like hell.
But I was finally done .. and here she is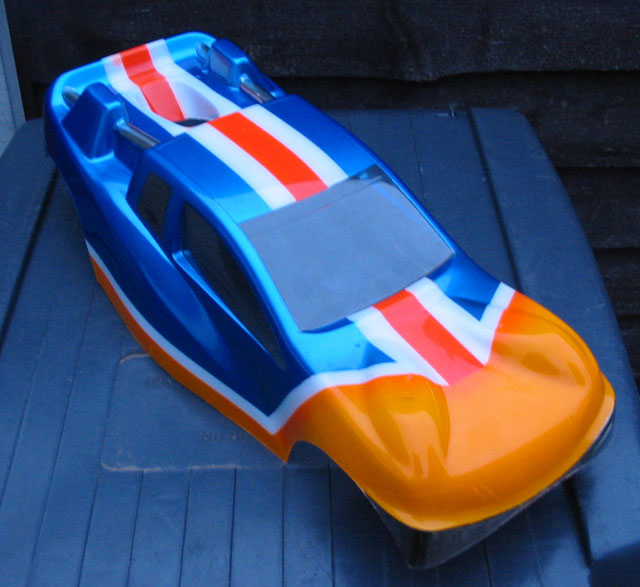 I don't yet have the "RELIO" big stickers for the side (A buddy of mine is making them) .. but I went ahead with some other parma and Losi stickers I had already, the end result is here .. I cant wait to see it with the RELIO stickers .. but it will make the track tomorrow as is 🙂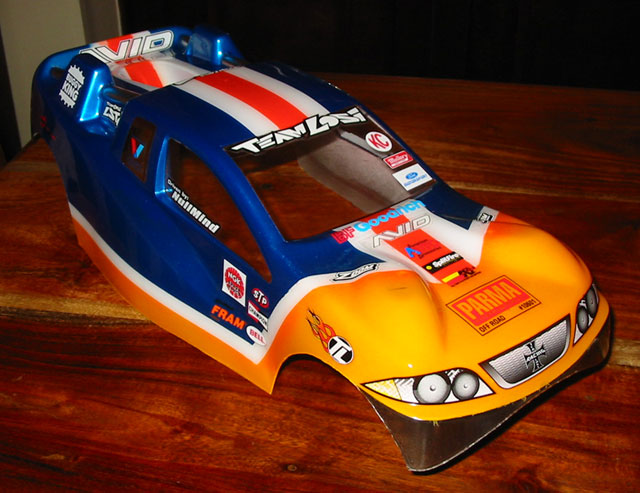 Love it !!!