Since the release of the New Relio Website that I have been nursing the idea of doing a cartoon feature with it's mascots and the Crazy NullMind created by Thiago.
So less chat and more work and the first cartoon strip is here, this is just an introduction of the cartoon staff ..
The idea is, Rea & Leo are the Relio's support staff (and their names sound like Relio as well), she is smart, he thinks he is smart, the boss is not a bad person, he is just a workaholic who believes everybody should work 23 hours a day like he does, he also does not subscribe to fairness or democracy on the workplace.
I have lots of ideas for future issues, hopefully we will release the next one by week 1 of next month.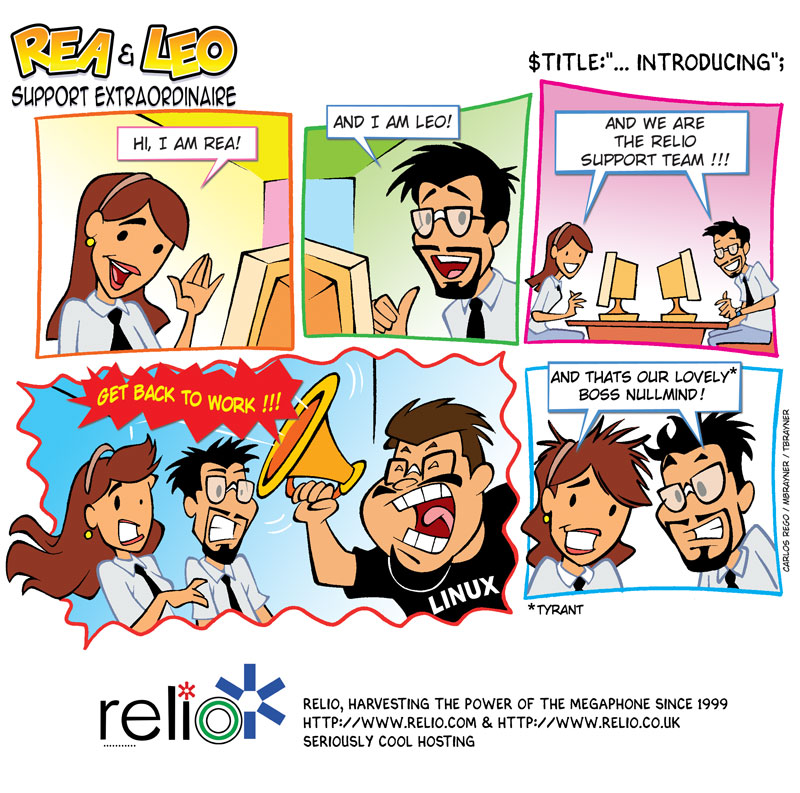 Just for kicks and to have it saved somewhere, here is the original mockup