Just for kicks I decided to make a record of all the cars I have had over the years, I don't have pictures of all of them, but I do have of a few.
Some have been great, actually some where down right amazing for it's time, others … well, not so awesome.
---
1 – Seat Ibiza GLX 1.2 (1990)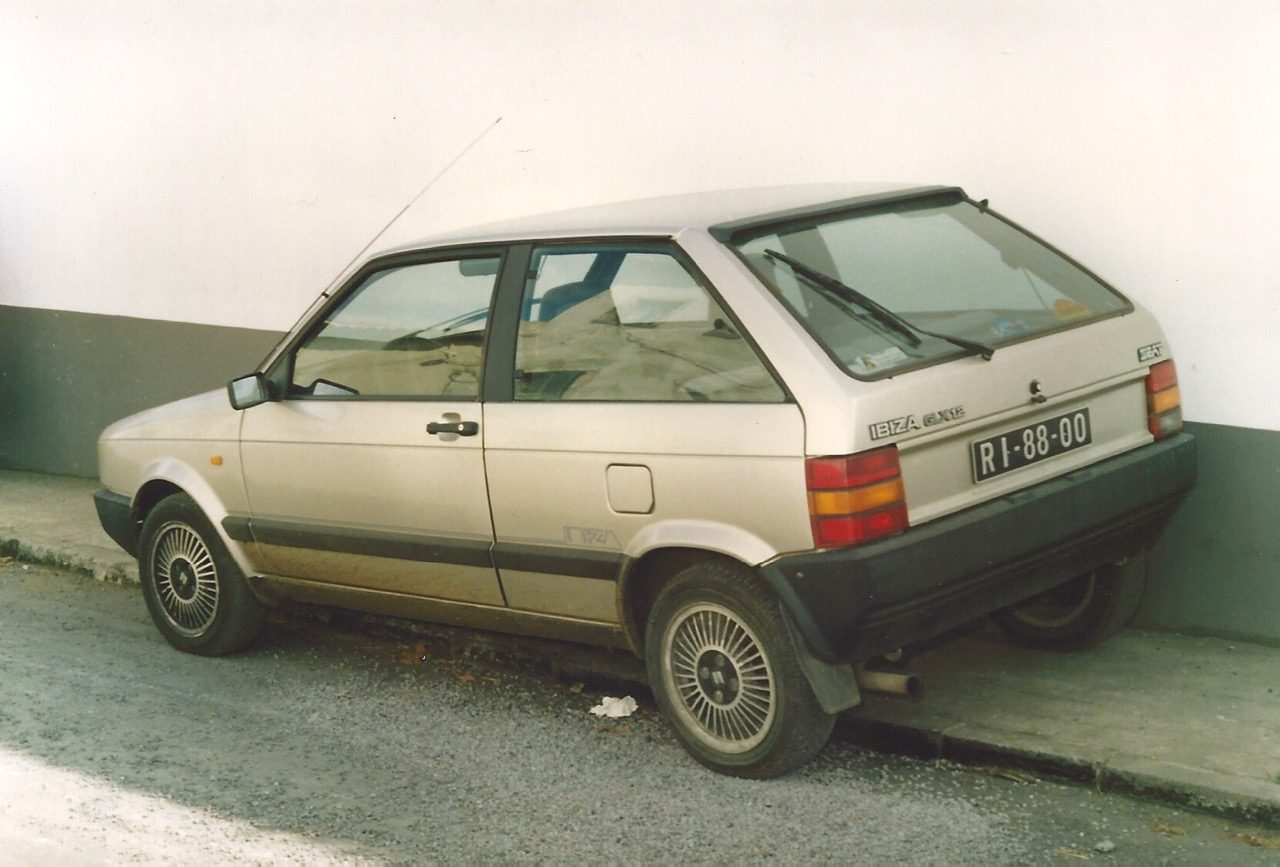 I was about 16 years of age when I got my first car, I was not even old enough to have a driver's license, this particular car was seriously enhanced, the engine was modified for more power, the exhaust sounded great too and I loved the fact that when you opened the bonnet, on the engine it said "SEAT – System Porsche" .. for a 16 year old kid .. it meant I got to tell people my car was a Porsche … of sorts .. (no, the engine simply used some system that Porsche designed)
---
2 – Peugeot 206 GTI 1.6 (1993)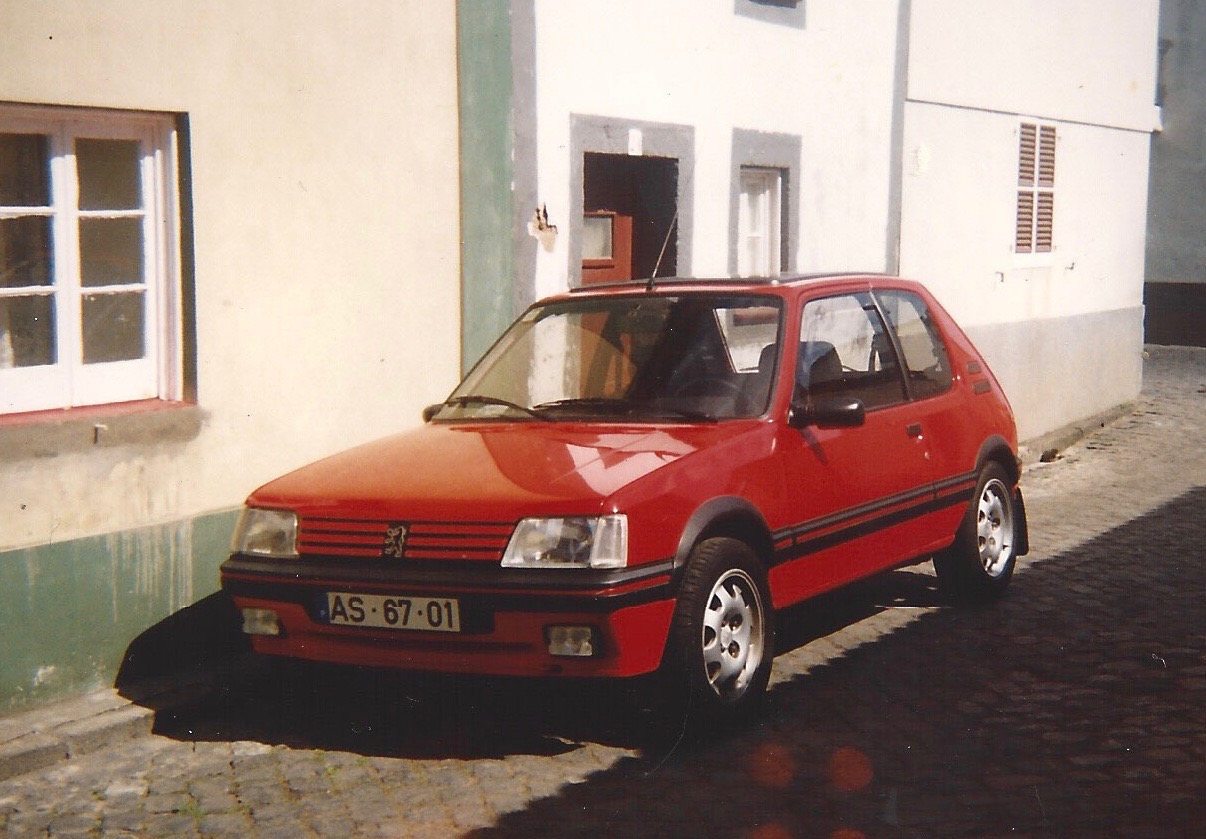 To have this car in the early 90's was the equivalent (for the Islands anyway) to have a super car on today's age, it was insanely fast and insanely great fun to drive.
When I bought it I still did not had a driver's license, I was in the process of getting one and only obtained it something like a month after I had the car.
Let's just say that for a 18 year old (I turned 19 3-4 months after buying it), this was a dream, you instantly become the most popular kid ever !
---
3 – Nissan Sentra (1996)
Don't recall much on this one, was something to go from A – B, it was cheap and it was dark grey … nothing exciting
---
4 – Toyota Corolla (1997)
Again, another one of those that I had for very little time, it was light blue and forgettable
---
5 – Jeep Cherokee XJ Limited (1998)
This car came with the girl (ex-wife), it was my first Jeep, it was Maroon and quite a good runner, unfortunately I do not have any pictures of it but it was the older "square" style.
---
6 – Jeep Grand Cherokee (1999)
We didn't keep this one for long, it was a grey-champagne colour, and we used it to town around our caravan, back then I loved camping and we actually got an 18′ caravan as a gift.
---
7 – Jeep Grand Cherokee v8 Limited (2000)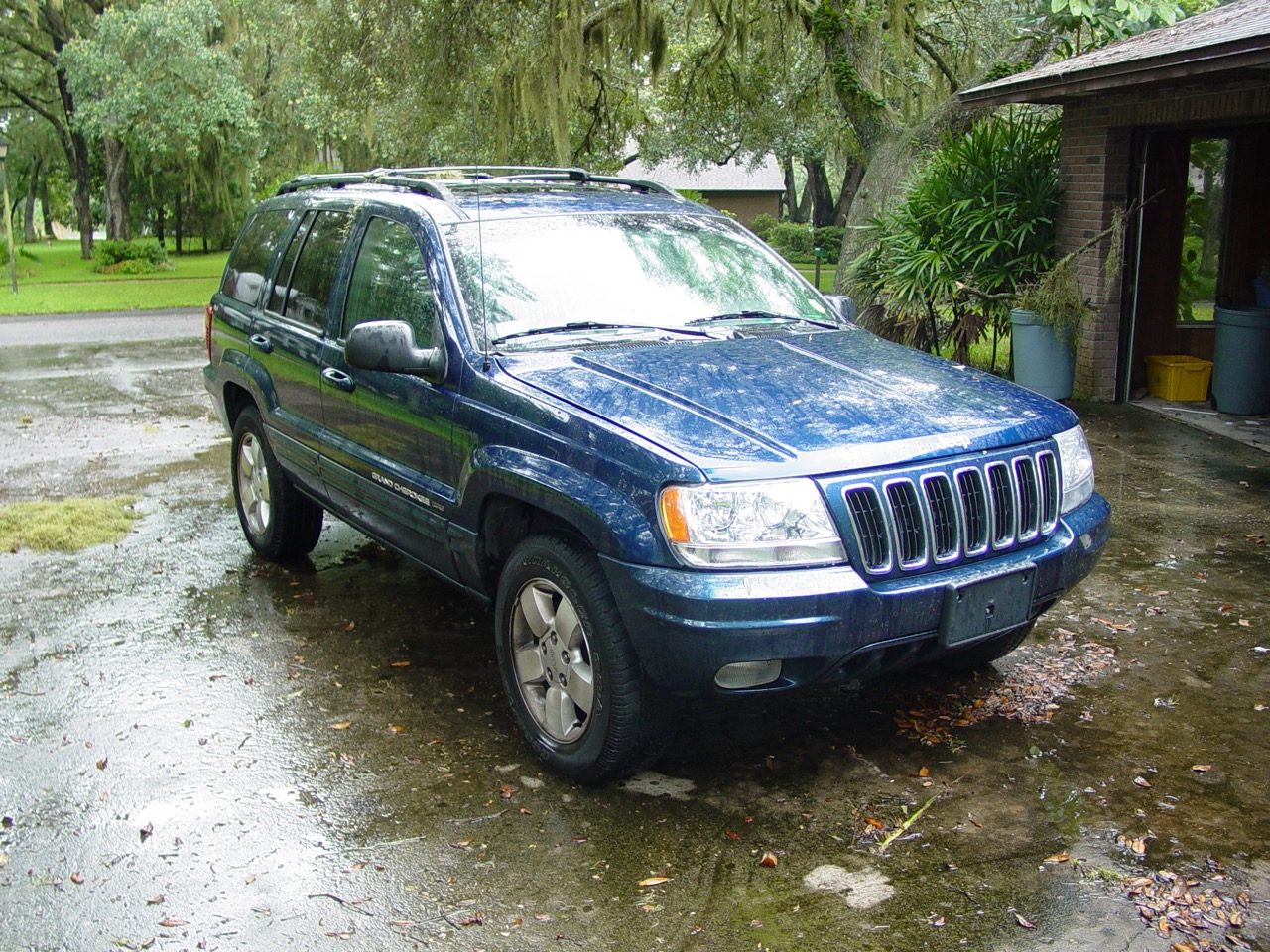 This was my first (and to date .. only) brand new car I ever bough, brand sparking new and cost me what at the time was a fortune, I absolutely loved it to bits, until the Ex had a accident with it (not her fault) when it was only months old, after almost 14k in repairs it was never the same.
I drove all the way from Massachusetts to Florida on it (and back a couple of years later), it was a great ride, but it did 14 MPG, the V8 Petrol engine (5L) was very thirsty, but back then gas was $0.94 a gallon … so who cared ?.
---
8 – Nissan Sunny Estate .. I think (2001)
Don't recall much of this car, it was a red estate I bought for the Ex, but kept it only a couple of months, it was not great so had to go
---
9 – Cadillac Catera (2001)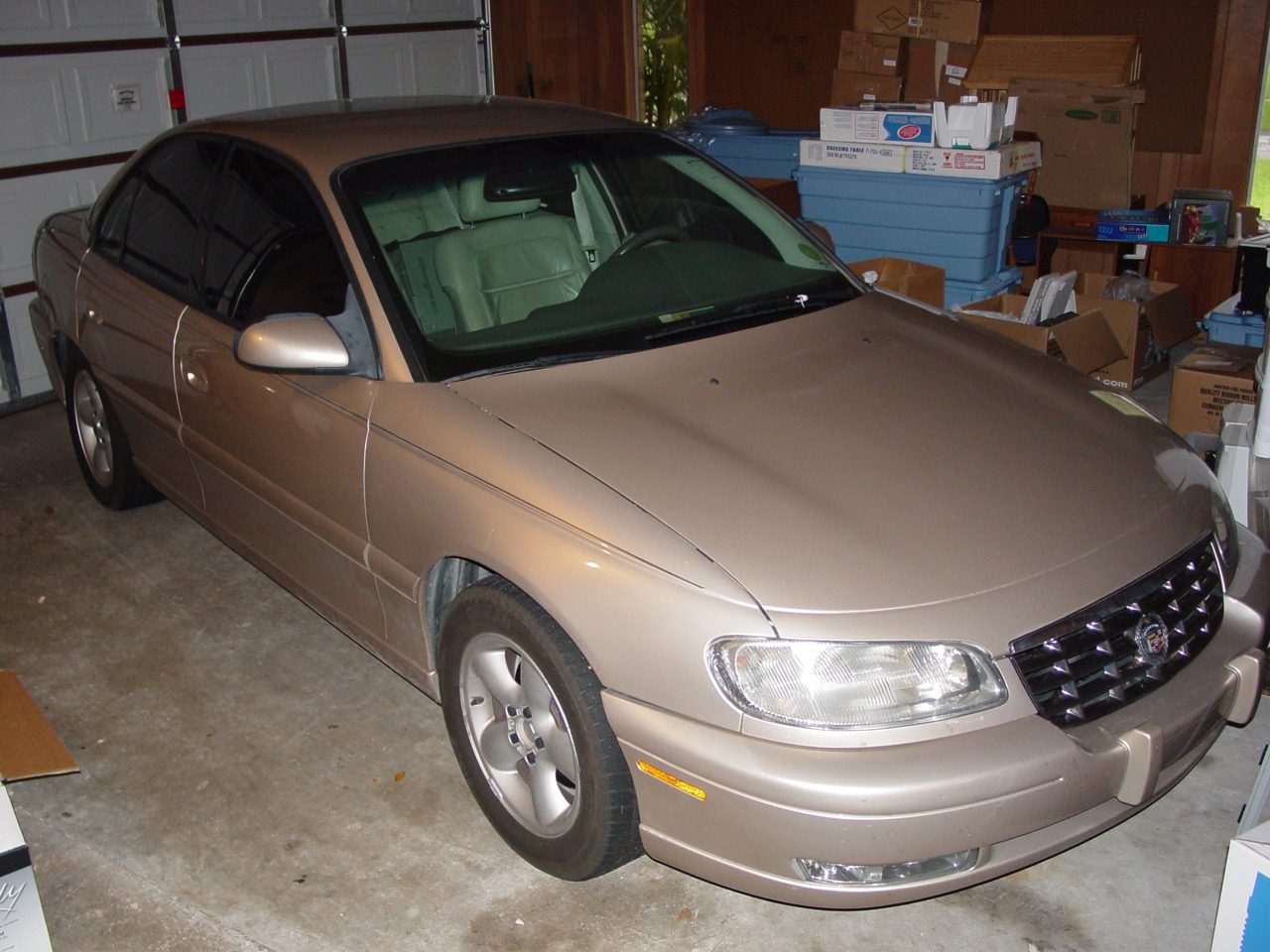 This one I bought initially for the Ex to replace the estate car, we were having a child and I wanted something safe, but ended up using it most of the time, I had a big commute from Lakeland to Tampa, and this was comfortable and used allot less gas than the Jeep.
---
10 – Opel Kadett 1.6i (2003)
Sucks I don't have any pictures of this one, it was a sport package and looked great, I bought it when we moved back to the Azores for about a year, was quite sporty, sold it to my brother in law who unfortunately .. crashed it to bits.
---
11 – Vauxhall Cavalier (2004)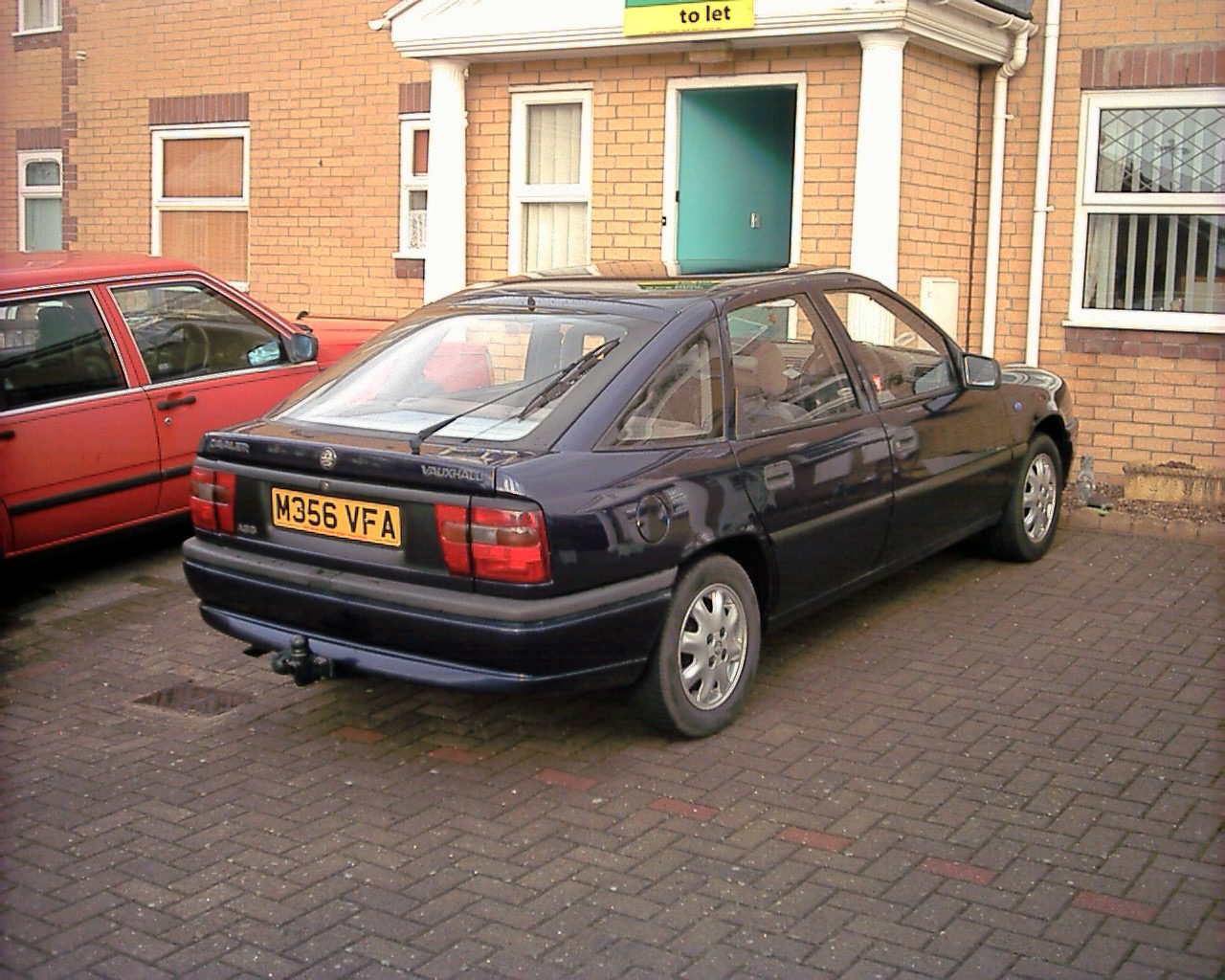 When I first got to the UK I needed a cheap banger to run around, and this did the trick, kept it for a few months until just before the family moved to the Uk with me, it was my first Diesel car, and despite being 10 years old, it ran remarkably well, it cost 700 quid, best bang for the buck I ever got on a car.
---
12 – Fiat Multipla (2004)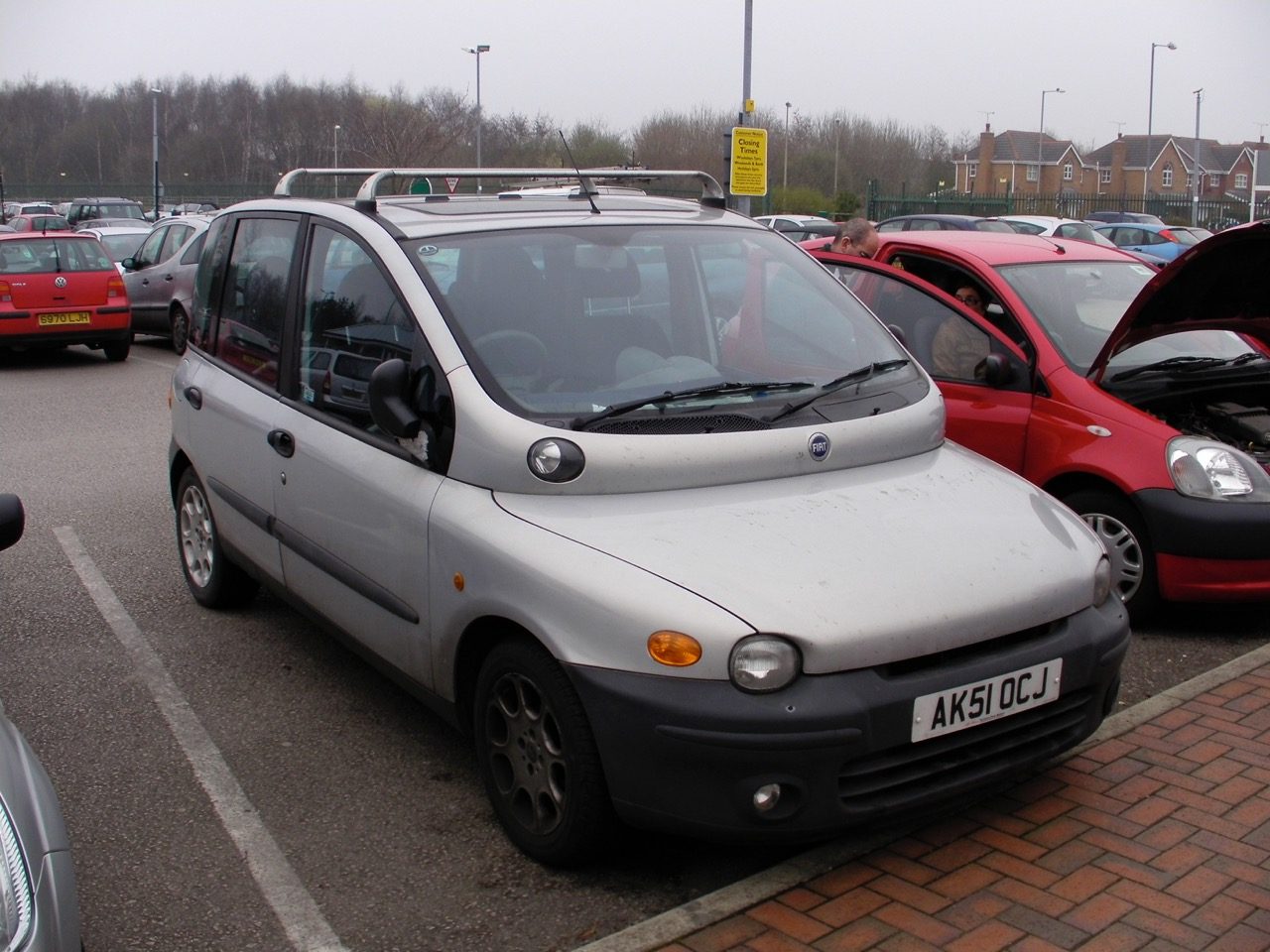 Ok, so people tough I had gone mad when I bough this one, but this thing was so darn UGLY that it was cute, it was also a great family car, with full 6 seats and very comfortable riding, I remember driving from Sandbach to Paris and arriving fresh, it was a good car, unfortunately after having it for about 5 years it developed some problems, but until then, it was solid, plus with such an ugly face to it, nobody was ever going to steal it !
---
13 – Mercedes 190D (2006)
Bought it as a second car for the Ex to drive around, unfortunately she drove it into the side of an RV, and that was the end of it!
---
14 – Ford Fiesta Van (2007)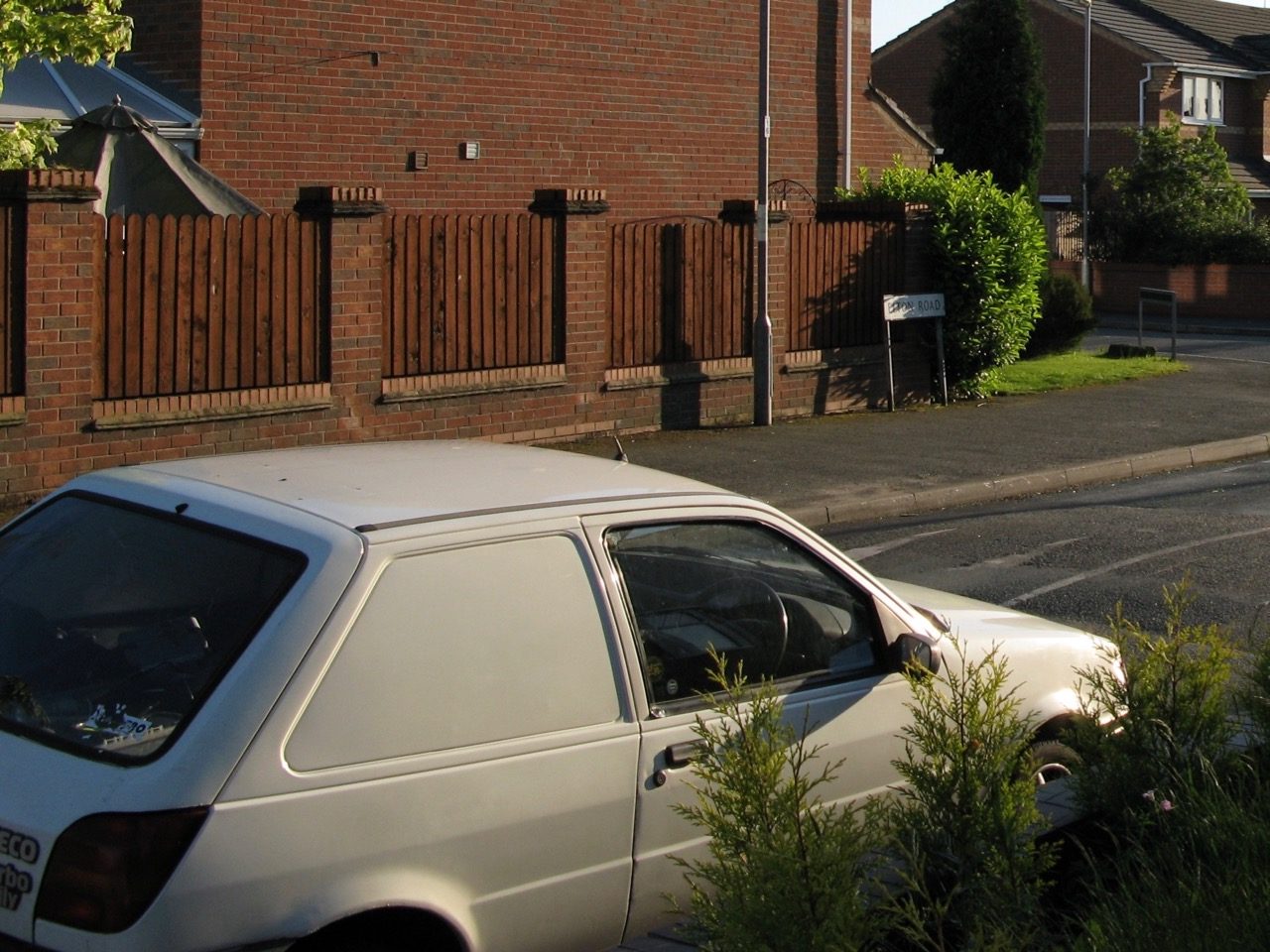 I needed a commercial car so I could transport my RC racing equipment, didn't had it for long as soon I required more space and bought the next one on the list.
---
15 – Citroen Berlingo Van (2007)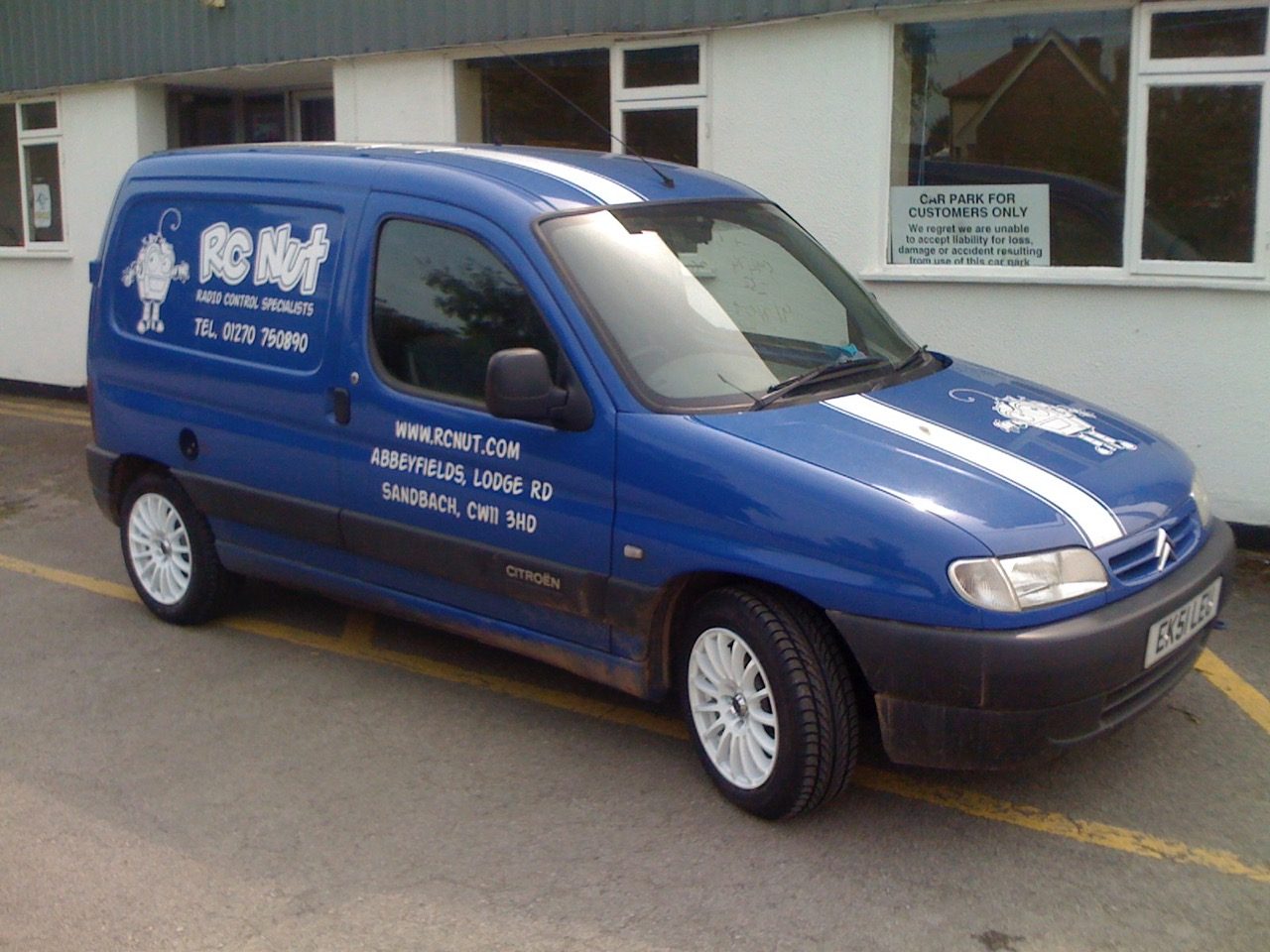 At this time I had decided to open a Hobby Shop for RC enthusiasts, as such I needed a larger van, I was also racing on weekends so the extra space was much needed to carry all my equipment, this was also the only car I ever had vandalised, once somebody broke the driver's side window to steal the GPS and another time … well, they stole the BBS wheel the Van had and left it on blocks, not fun at the time.
It was a great little Van, had fun with it.
---
16 – Citroen C4 Picasso (2009)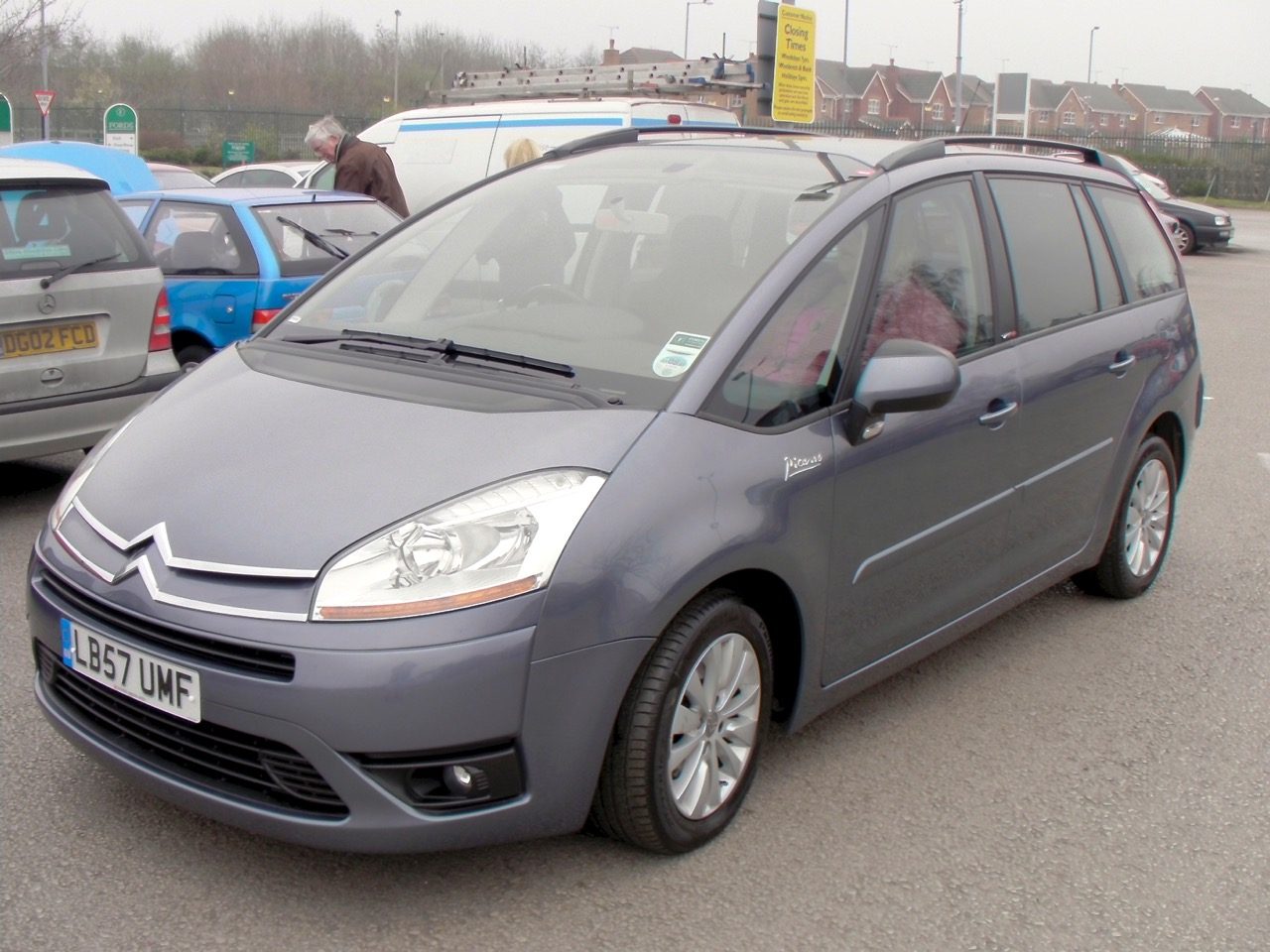 When the Multipla started to develop problems, I decided to get this, and boy what a great family car it was, we did some long trips on it as a family, plus it had space for 7, so always room for kid's friends and whoever else might come, not an exciting car, but a good one.
---
17 – Smart Fortwo Brabus (2012)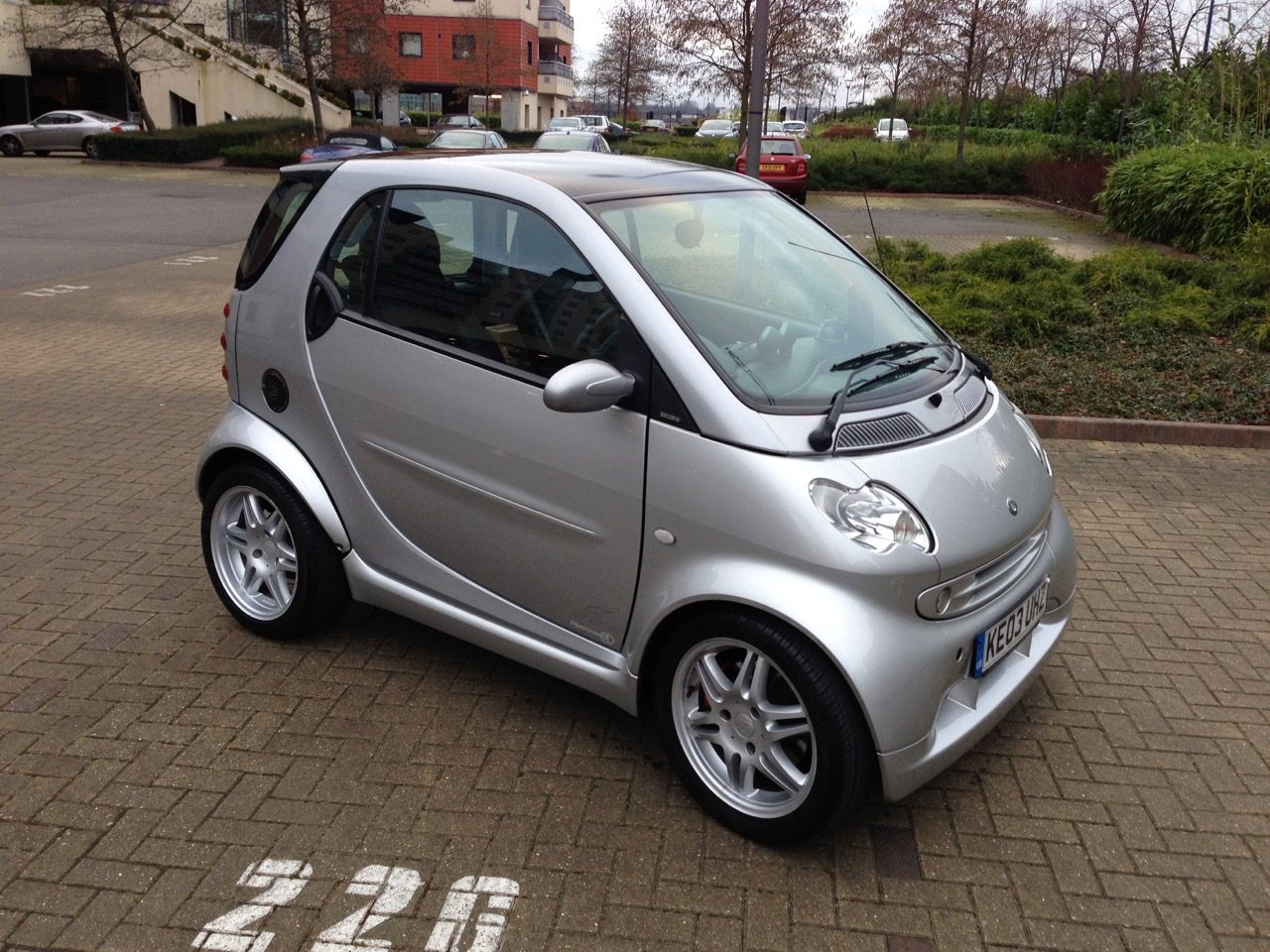 This might as well scream 'begin of mid life crisis' .. this was a shoebox with a Brabus tuned engine underneath, it was too fast for it's own good, but man it was fun, it sounded like a jet engine and made me smile every time I drove it, while quite small in appearance, it was surprisingly spacious inside, one of my favourite cars to date, I was sad to see it go, but I needed more space after a while.
---
18 – Nissan Sunny (2012)
The one and only time I let the Ex buy a car without me seeing it, one word .. shite .. got rid of it after a couple of months, funny enough one of my uncles owns it now.
---
19 – Toyota Yaris Verso (2012)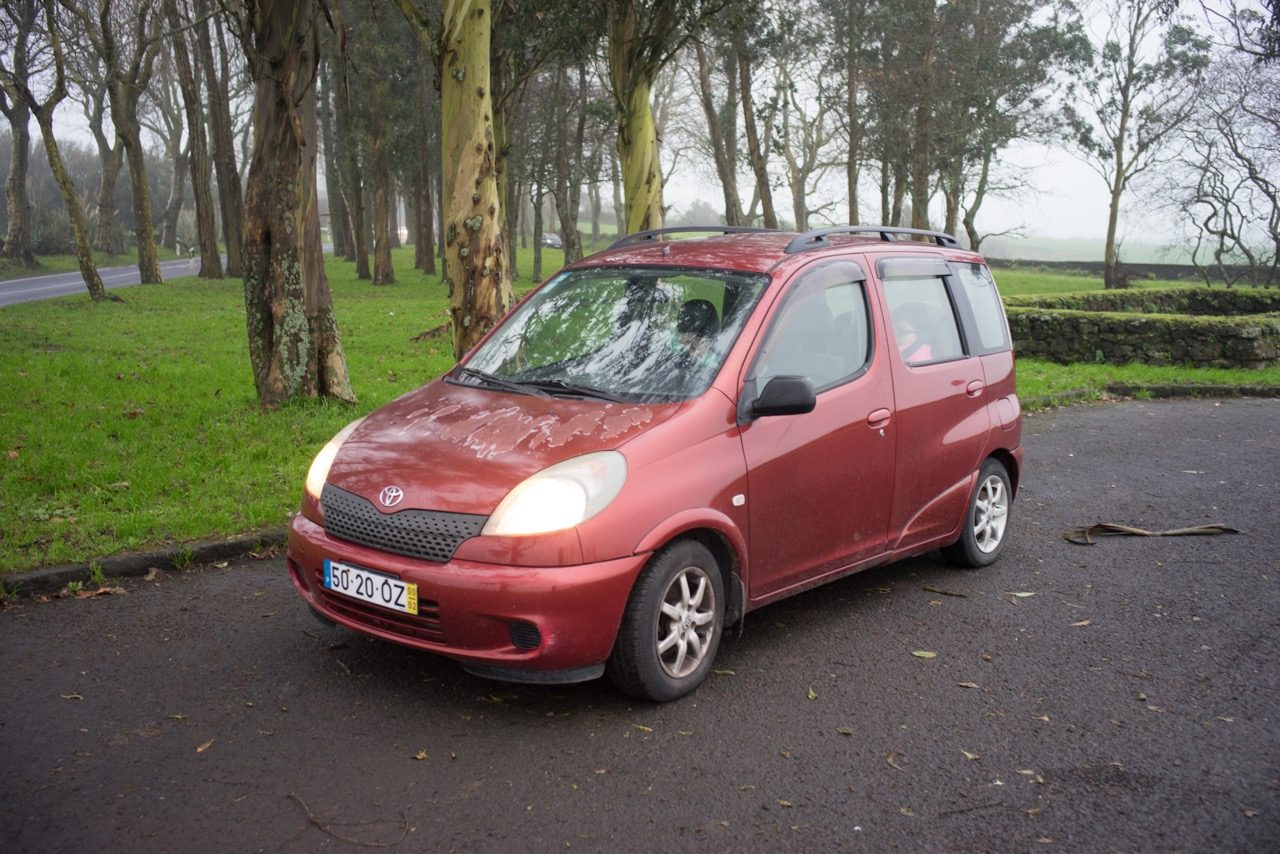 This is my current car in the Azores, I keep it there so I have a car to move around when I go there every 6 months or so, it's a small car, economic but deceivingly spacious, the van style means it has allot of space for moving about anything one needs, it's a Toyota, so it never breaks down.
I recently had it re-painted, as the clear coat started to peel off, looks like new now.
---
20 – SAAB 9-3 (2012)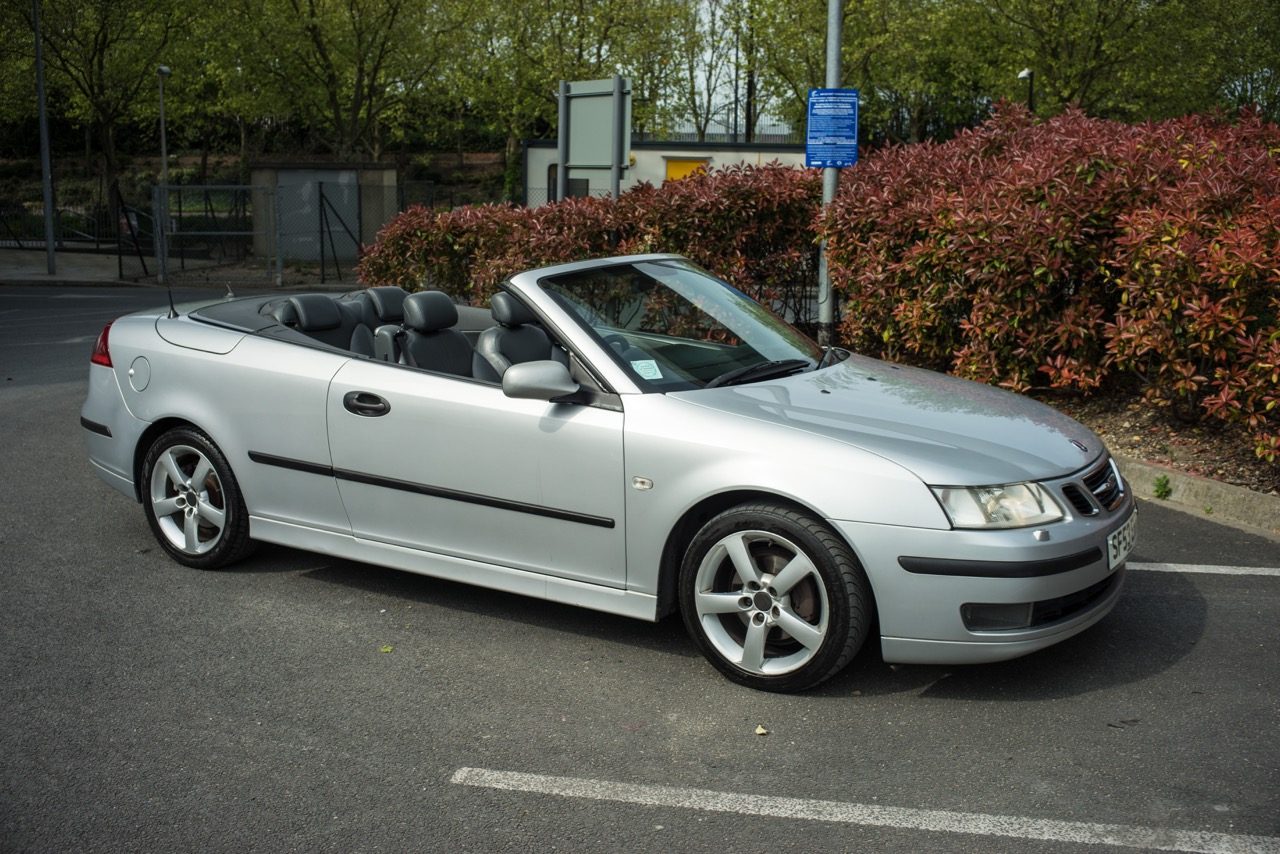 Another first for me, my first convertible !
I loved this car, it was super smooth driving, quite nippy and reliable, it was amazing how well built these SAAB were, very high quality.
Sold it when I decided it was time to buy one of my dream cars .. the Prowler
---
21 – Plymouth Prowler (2015)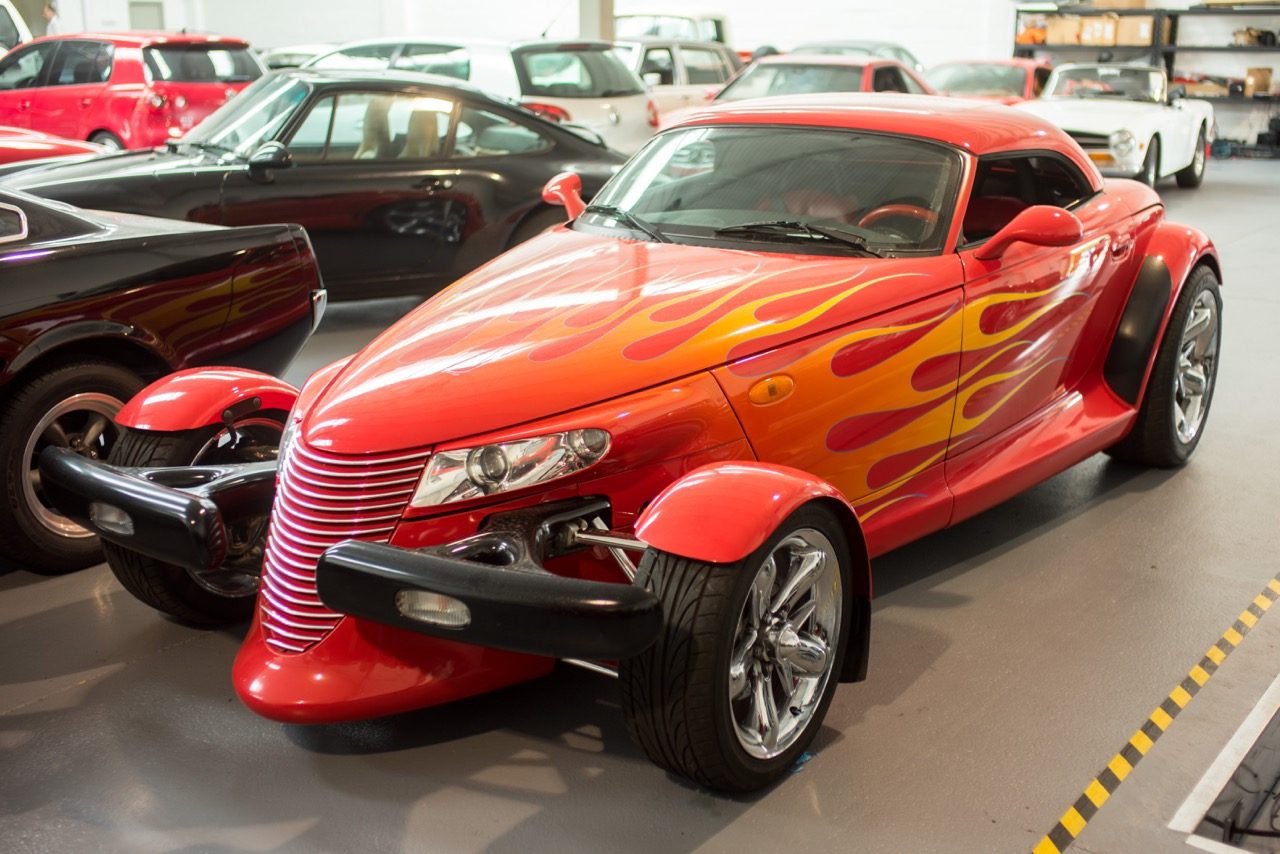 I remember back in 2000 when I was buying the Jeep Grand Cherokee, right there on the dealership floor was a Prowler, and back then I made a promise to myself that one day I would own one.
It took me 15 tears to do good on that promise, but I finally have one !, I detailed the story of it on this post.
This car is so much fun, it will never be sold and will make it's way to the Azores in the near future, it's pure Prozac for your soul!
---
22 – Citroen C4 Grand Picasso Exclusive (2018)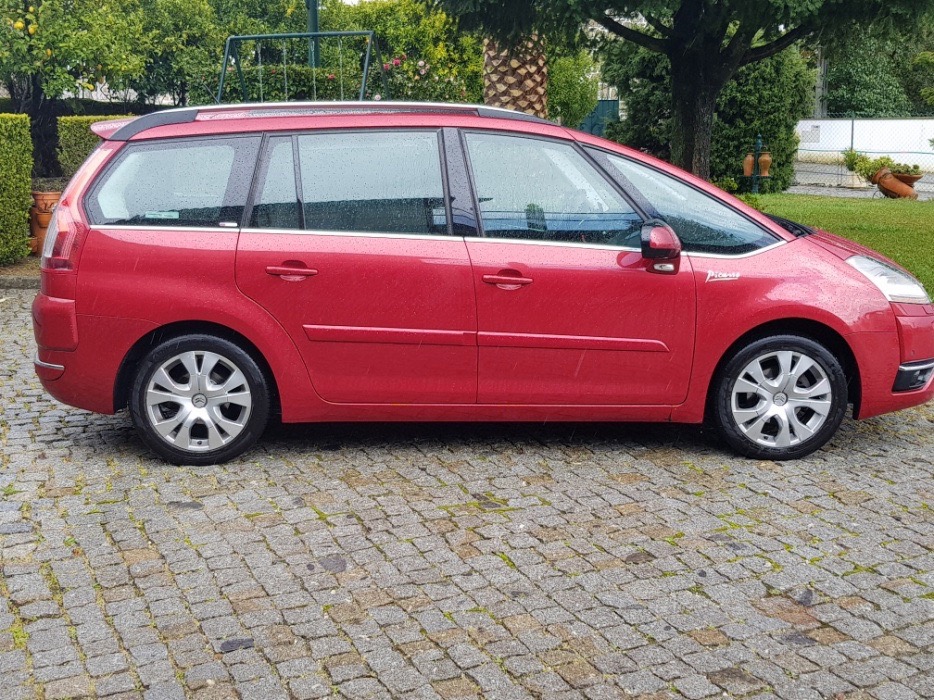 And again a C4 Grand Picasso!, the Toyota Yaris (#19) is showing it's age and starting to act up, so I needed a new family car for the Azores.
I search high and low for this one, I wanted an Exclusive version, but with all the bells and whistles, such as leather interior, panoramic sunroof, video screens for the backseats, etc. After looking everywhere I found this one up north in the mainland (Portugal), so a friend of mine went there and bought it for me, then we shipped it to the Azores.
It's an awesome car, and with 7 seats it's roomy enough to go anywhere in the Island and bring the entire family.
---
And that's it for now .. 22 cars, and I still might be forgetting one or two, it was fun to do this list and reminisce about the good times I had with these cars.
But what's next ?, well, next is another dream of mine, a 1962 Corvette … in time.