Me a a couple of other prowler owners (Nick & Kevin) made our way on Sunday to the Santa Pod Raceway for the Mopar Euro Nationals
We had a great day, it was my first time watching a drag race competition, even the wife seemed to enjoy it, the weather was not too bad, so we managed to stay dry, the trip from London on Saturday was quite bad as it was raining allot, but once we got there the rain went away and remained fairly dry for Sunday.
But my biggest surprise came on Sunday, when at around 2 PM they were calling for the owner of my car to come forward as we had won something, it endup being the Prowler won "Best Hot Rod" on show award !!! .. awesome !!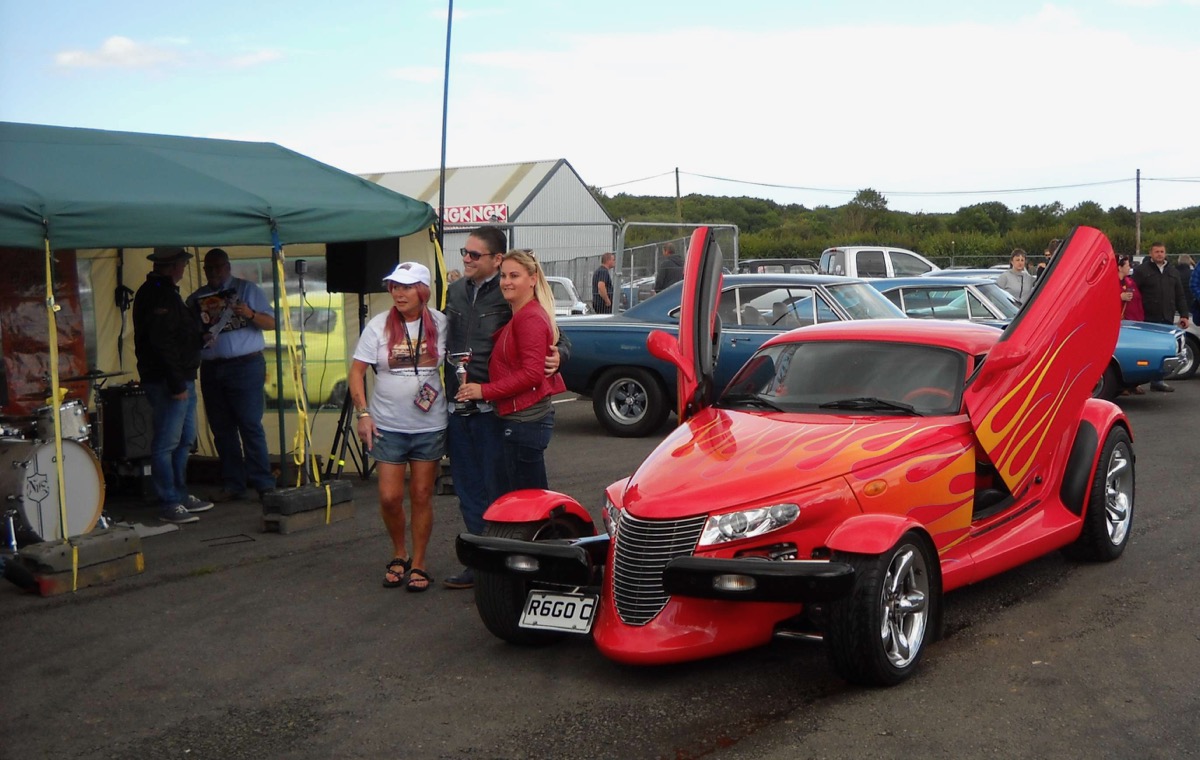 Val was quite happy too, she got to receive the trophy with me, yeah it's nothing major but still a really nice gesture and great to know people appreciate the car.