My latest passion on weekends has been RC Truck racing, so time came that I needed a Pitbox (yeah, my wife is still laughing about it also).
After allot of research I found that RB made a cool one, but I could only get it in Germany, and it costed €150 .. ouch.
Luckily I found somebody on ebay with one for sale, when I contacted the seller for a quick sale, he offered it to me for £20 .. not a bad deal 🙂
It arrived a couple of days ago, I love it, it has holders for my fuel gun, Hex drivers, plus, etc etc..
So I went ahead and started decorating it with some cool stickers 😀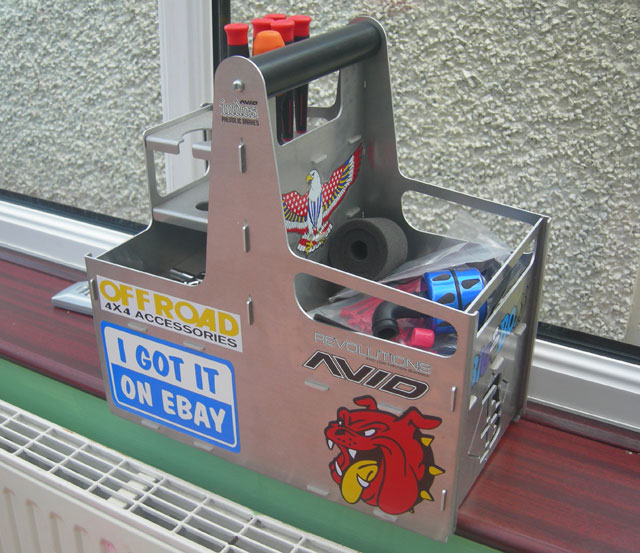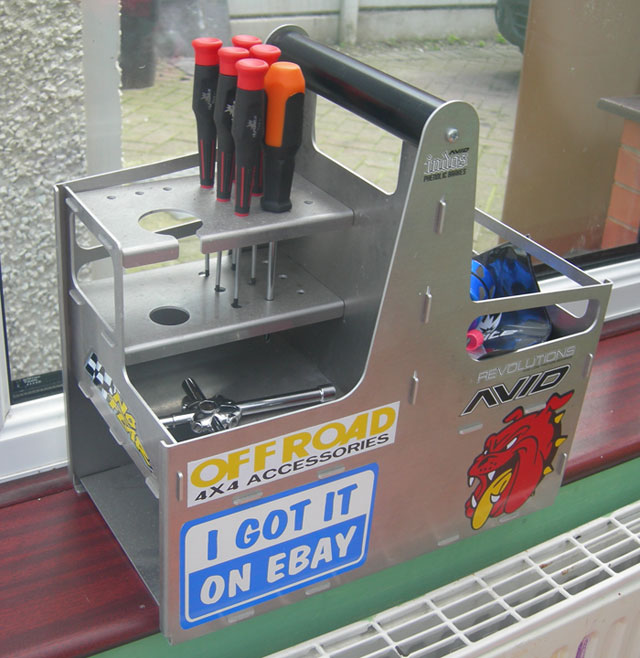 Looking fearsome
For one like myself, who spends all day surrounded by computers and clean environments, it feels great to get down and dirty in the mud, with a temperamental nitro engine, it brings you back to basics .. and sometimes, one just needs to escape to a different world than that of silicon chips ..
Technorati Tags: Fun, Nitro, RC, SpeedwayRC