This one was a no brainer … it's December.
The idea behind it was to make a cartoon where Leo is complaining he wont wear a clown's red nose .. the idea behind the nose is so he looks like Rudolph.
I am amazed at how much people liked this one, maybe it's the XMAS spirit.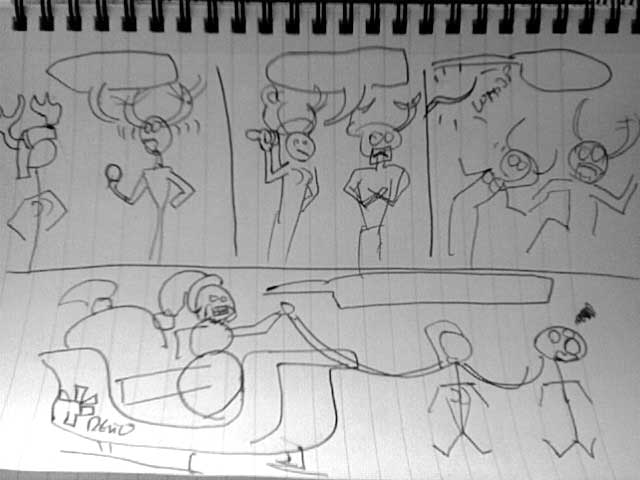 The hasty sketch



The final Art