Since I arrived in the Azores, all I been using was my latop, today that has changed
I went out and bught two 17″ LCD's (LG 1715).. I had brought with me a dual 750, and have shipped a dual head card from the US over .. hopefully later today I will be browsing with a dual head system once more.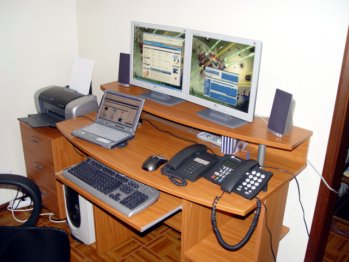 I have plugged one of the LCD screens .. man those are sweet .. it's the new 16ms technology .. no eye strain ..
Null