I remember the first time I saw a SAAB convertible, it was perhaps around 1986/1987 in the Azores, one of the local businessmen had received a SAAB 900 in bordeaux, right away it's very different styling struck me as sexy, it had these huge bumpers and a look I had never seen in a car before, looked something like this: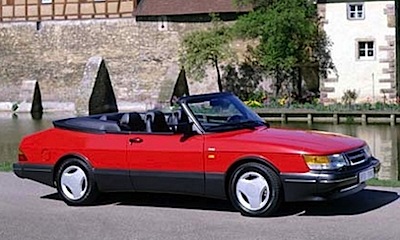 Even back then I decided one day i'd have one, heck, I just wanted to have a convertible, period.
In 1993 I almost made a deal for a ford escort convertible, but at the last minute I bought a Peugeot 205 GTi instead (Awesome car BTW), then again in 2005 I almost bought a SAAB 9-3, but the dealer and I could not agree on the price so I bought something else instead.
So the chance of owning a Ragtop always eluded me, I also looked at a Audi A4 convertible in 2009, again, not to be !!
But finally I bought one, last Thursday during the XMAS party at OnApp I was on the phone with a seller of a 9-3 and we made the deal, I took the train to Nottingham on Saturday morning and by 4PM I was back in London driving my 9-3 Convertible 🙂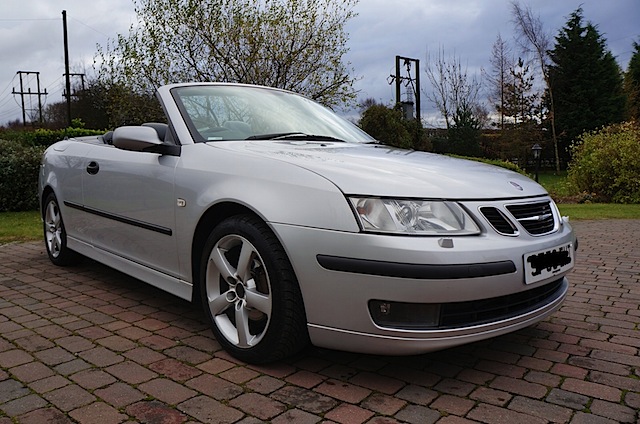 My new ride, fully loaded and Automatic transmission !!
I know SAAB has gone bust, but I could not pass on the chance of owning one of these beauties, plus they are going for a song these days, the drive from Nottingham proved how smooth these Swedish cars are, just a pleasure to drive, so understated, shame we won't be seeing new models ever again.
Now I can't wait for the summer !!