No Coal for me, must have been a good boy.
Ok, so what does a 33 year old Managing Director (Thats Chief Executive for the US folks) of 2 very tech companies gets for XMAS ?
A nice briefcase ? a laptop ? a silk tie ?, one of those "how to become a better manager" over priced books ?
Naah .. Santa (AKA the wife) got me not what I needed, but exactly what I wanted this year .. a Nitro Powered, 1/10th dual gear automatic RC Car 😀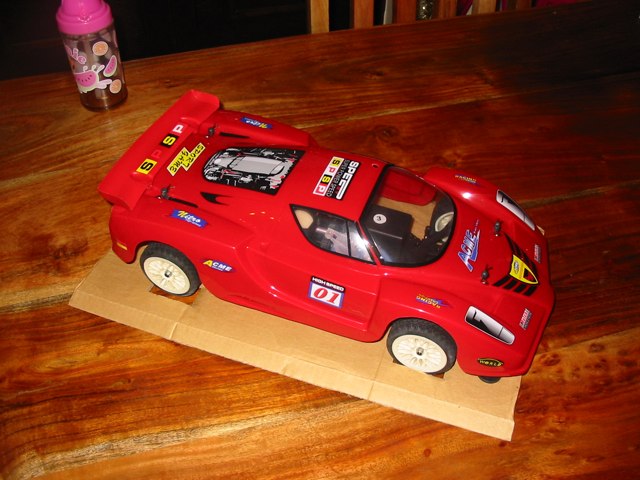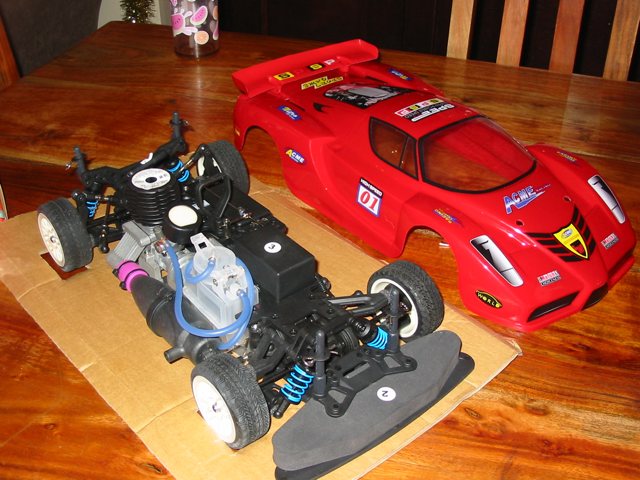 Look at that engine .. cant wait to power it up this weekend and go play…

I was impressed .. every year she tries to impress me with tech gizmos, the kind of stuff the Executive in me should have, this year she decided it was the inner-child on myself that really loved XMAS and it was time to please that child instead .. and pleased I am 🙂
So now it's time to buy some nice alloy's for it…