I have been chasing a bargain for a while now, and I finally found it.
I was very keen on the 42PD6600 because of how it looked, I know for some people it's Ugly, for me, it's perfect, it's color matches my fireplace style, and on my house, a silver TV would just look alien.
But allot of people at the AVForums.com recommended against it, it was a hit or miss, if you got one that worked, they are great, otherwise, they start giving problems and it's back and forth to the repair shop.
It was nice, but once again, the silver on it was a bit much, but I knew the speakers could come off, so with Richer Sounds advertising it for 1299£ .. I was a few hours away from getting one, when somebody offered me a 42PD6600 ex currys demo for … 650£ 😀
I drove over and they had 2 of them, the seller had bought a lot of Curry's ex demo TV's .. mostly missing parts, the two 6600's he had where both missing the floor-stand and the remotes .. but hey, 650£ .. but even a bargain ca be expensive if it's crap, I turned them both on, and the image was perfect, even on composite, so I loaded it up, ordered the remote online for 14.99 (arrived today), got a tilting wall-mount for 38£ and for less than 700£ I now have a nice HD capable TV on my living-room
since this was a demo, and seems to have been on for a while, I am going to assume any problems would have shown by now .. 🙂
I dont understand why people knock it down, it's a terrific TV and the quality is outstanding, I' happy .. just wished he had not sold the other already, or it would have gone to my bedroom 😀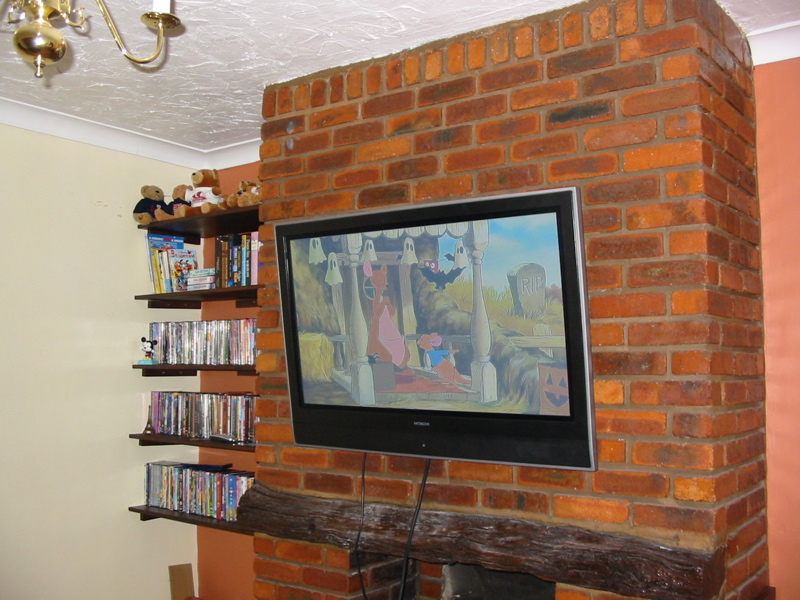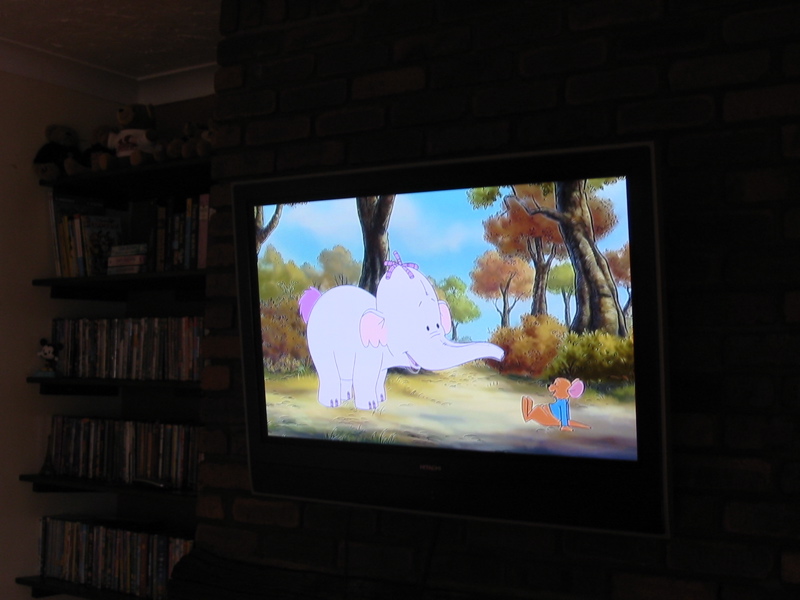 some pics, still sorting the cabling, but it's getting there, next step is to get a 360 with component output.
The pictures dont make it justice, especially with the flash :p