My second 24″ Dell 2405FPW monitor arrived today.
I now have a working area of 3840*1200 pixels .. simply amazing.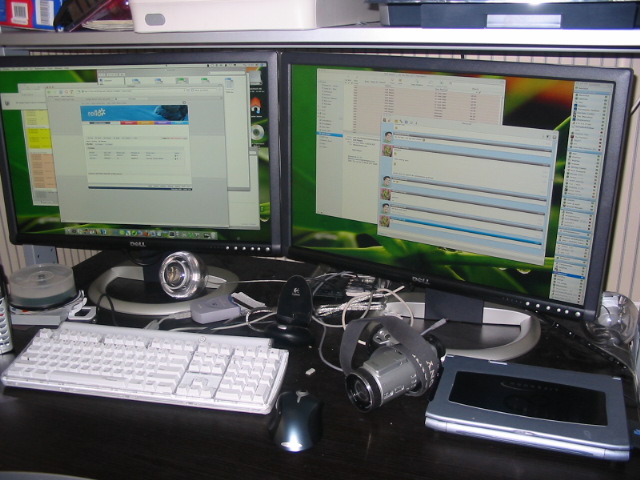 It's simply remarkable how much I have to turn my neck on both directions to see it all, I find myself leaning back on my chair (on a very comfortable position I must add) to see it all and work.
These 24″ are far superior to the 20″ 2005FPW .. I don't get the rainbow effect at certain angles the 2005 does, and also, no dead pixels or light backwash .. Dell really got it right this time 🙂
Technorati Tags: 2405FPW, big boys toys, Computers