I have just returned home from a day long trip to Dublin, Ireland.
I have an irrational fear of flying, so the sight of the Cardiff Airport on my way to Departures on Sunday was not a joyful one.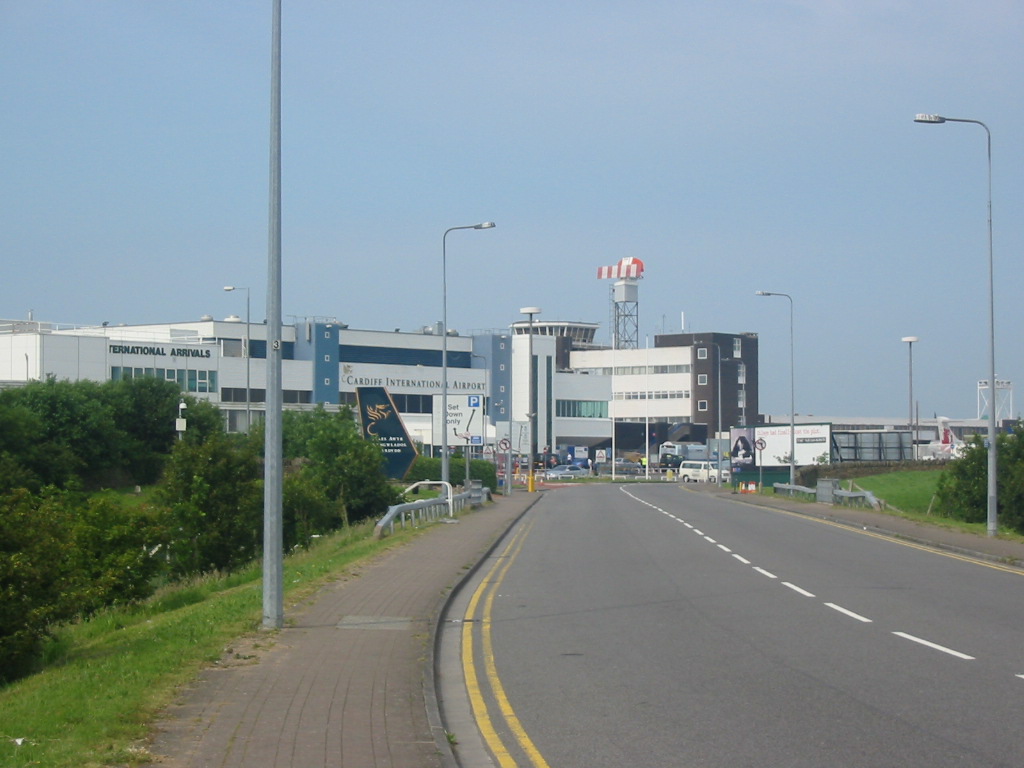 The flight was on a dual propeller small plane, it had the capacity for 40 people, but only about 20 were on the actual flight, as we took off I was actually amazed how smooth of a ride it was, I ended up spendign the 50 minute trip standing up on the back talkign to the flight attendant, I find that standing up makes me less aware of any bumps and chatting with somebody else put my mind at ease and away from my contant fear that the plane will crash, I don't understand how Andy does it all the time.
After a very smooth flight, we arrived in Dublin.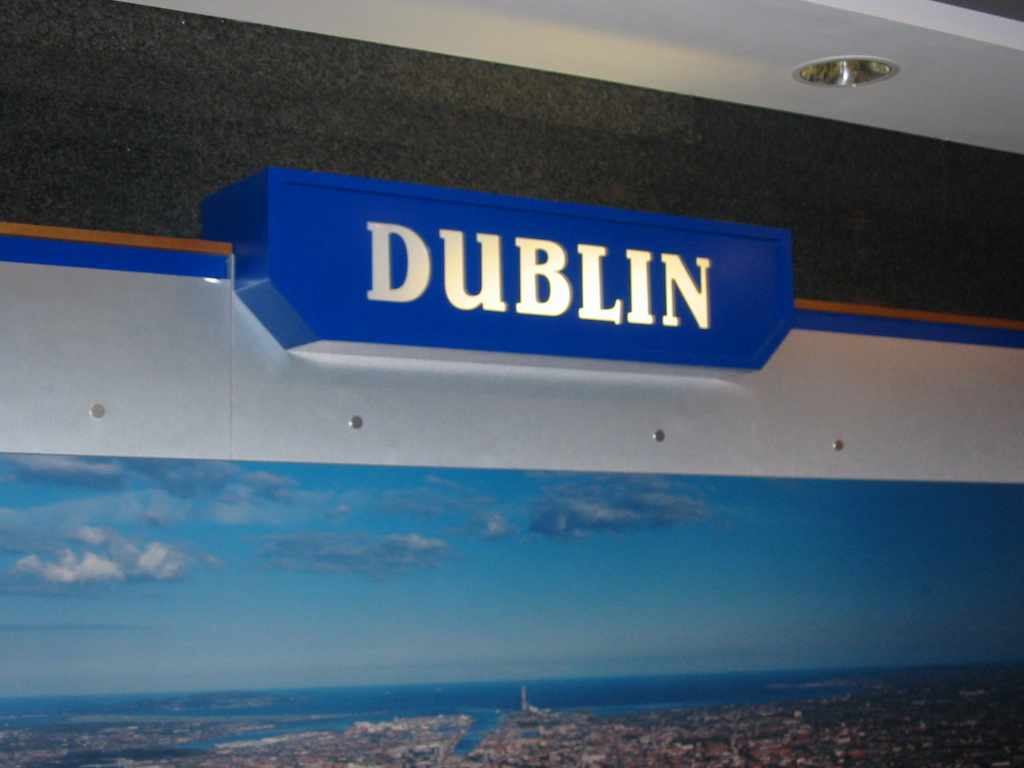 I was happy the flight had been uneventful, little that I knew, my real problems were about to start..[…]


Problem one .. I could not get reception on my Cell Phone.
Without reception, it also means I cant receive any warnings when a server goes down, so I could have a whole mess on my hands, and not be aware of it, luckily there is a Vodaphone store on the airport, they called tech support for me, and after a reboot and network re-config, my phone was back in business using "Vodaphone Ireland" network.
Problem two .. Wrong Hotel .. and City
I then stepped aside to catch a cab to the hotel, the cabbie asked me were to, and I gave him the address, he then looked at me like I had two heads, and asked me if I was sure, and if I knew the cost .. well, just 10 minutes prior the Information desk told me it would be about 20€ for the cab trip to downtown Dublin, so I was a bit surprised, was 20€ allot of money for this guy ?, he then comes back with a chart and tells me my trip will be 275€ .. well, it seems the office in Manchester booked me on a hotel 3 HOURS AWAY from Dublin in Waterford ..
So I returned to the info desk and proceeded to contact Nilesh about the good news .. he managed to cancel the reservations for the far-far-away hotel and I got us 2 new ones in a downtown hotel, I finally made it to the hotel .. and the fare .. 24€ .. that's more like it 🙂
I then proceeded to take in some of the sights and off for some lunch at a local put .. I have to say, Dublin is incredibly beautiful, there was a very "homey" feeling about it .. reminded me allot of Portugal.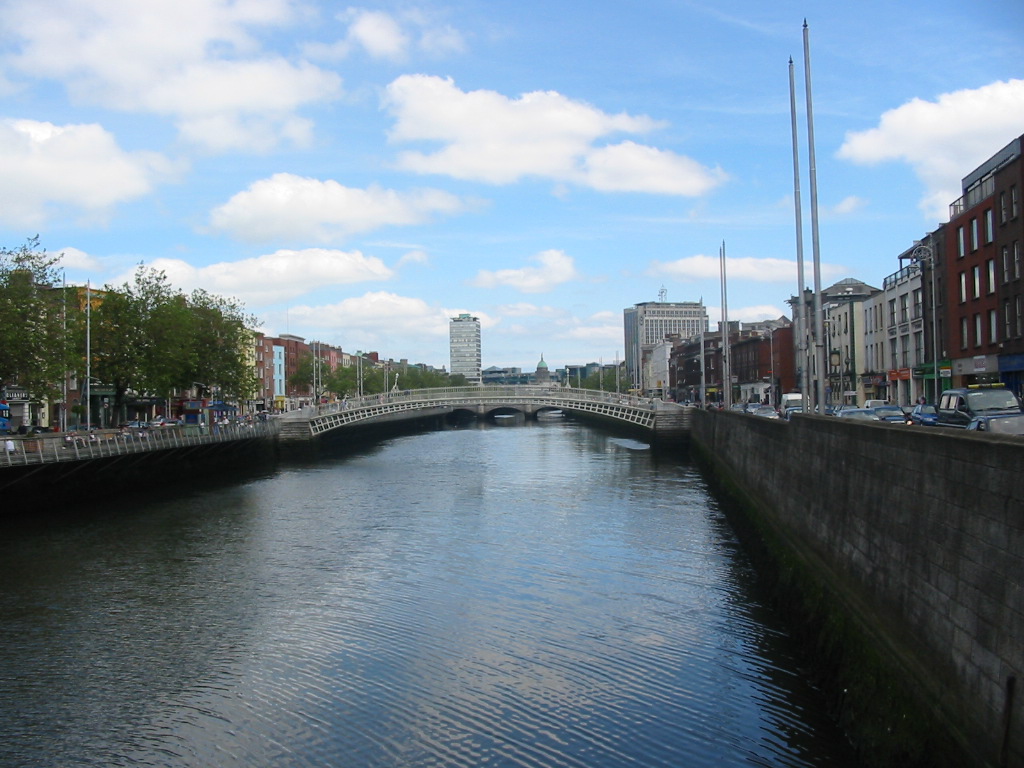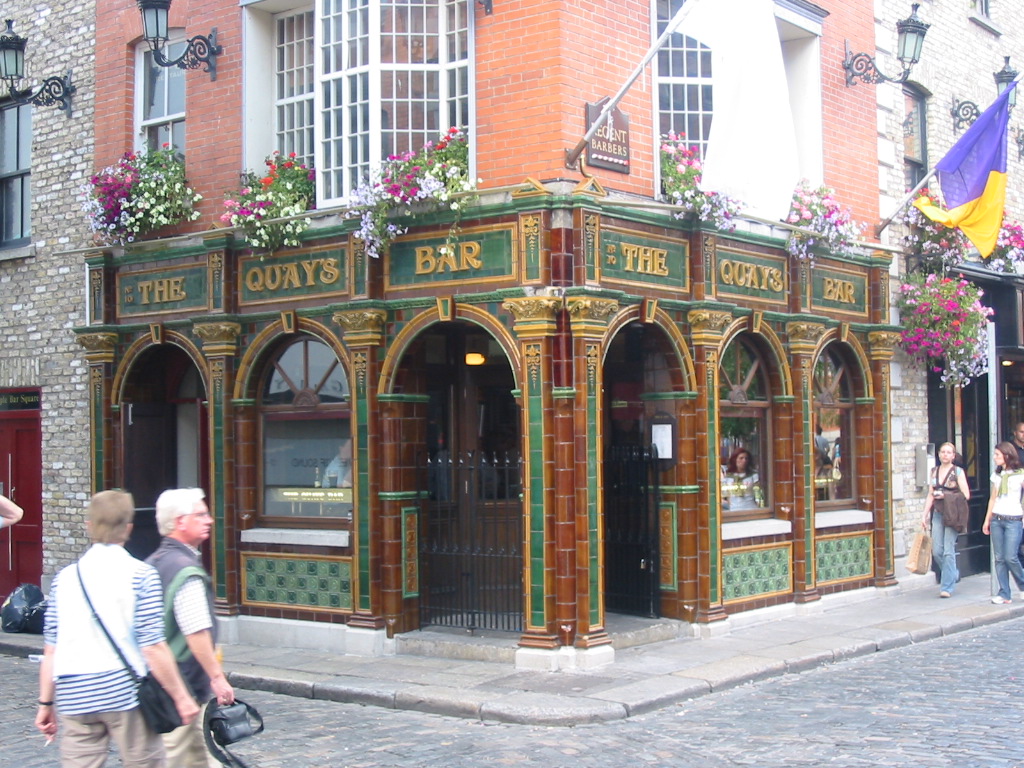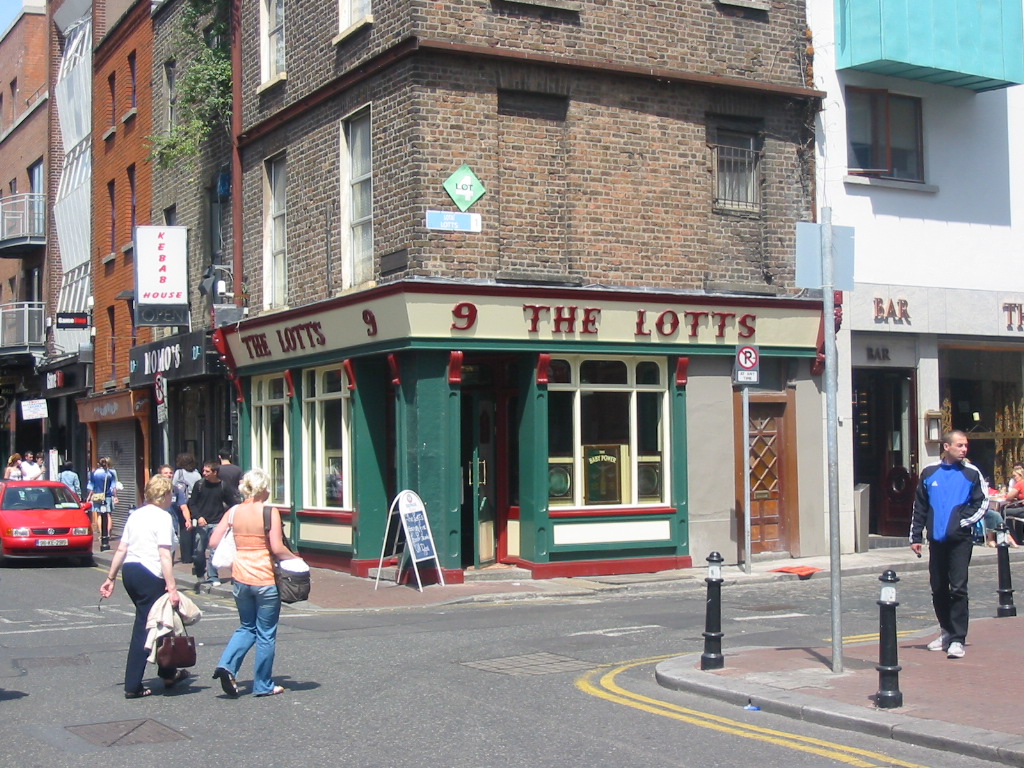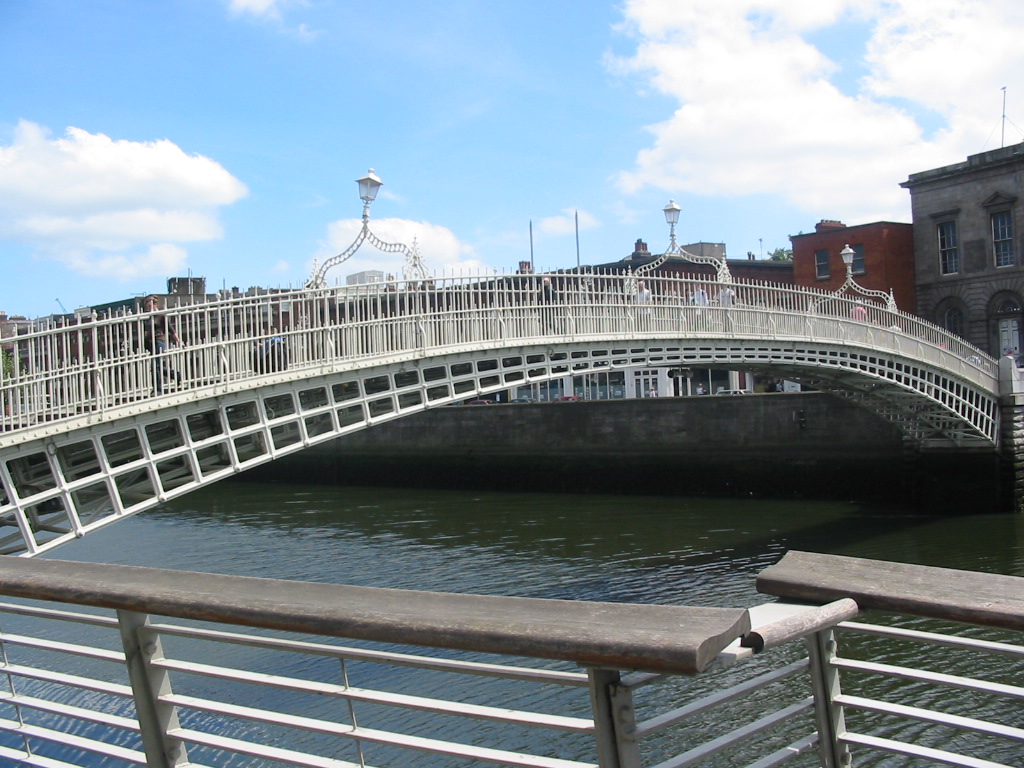 After a bit of sightseeing I then returned to the hotel for a nice afternoon nap .. after that I went to the Hotel's restaurant were I had a "Mixed Grill" .. basically a bonified breakfast.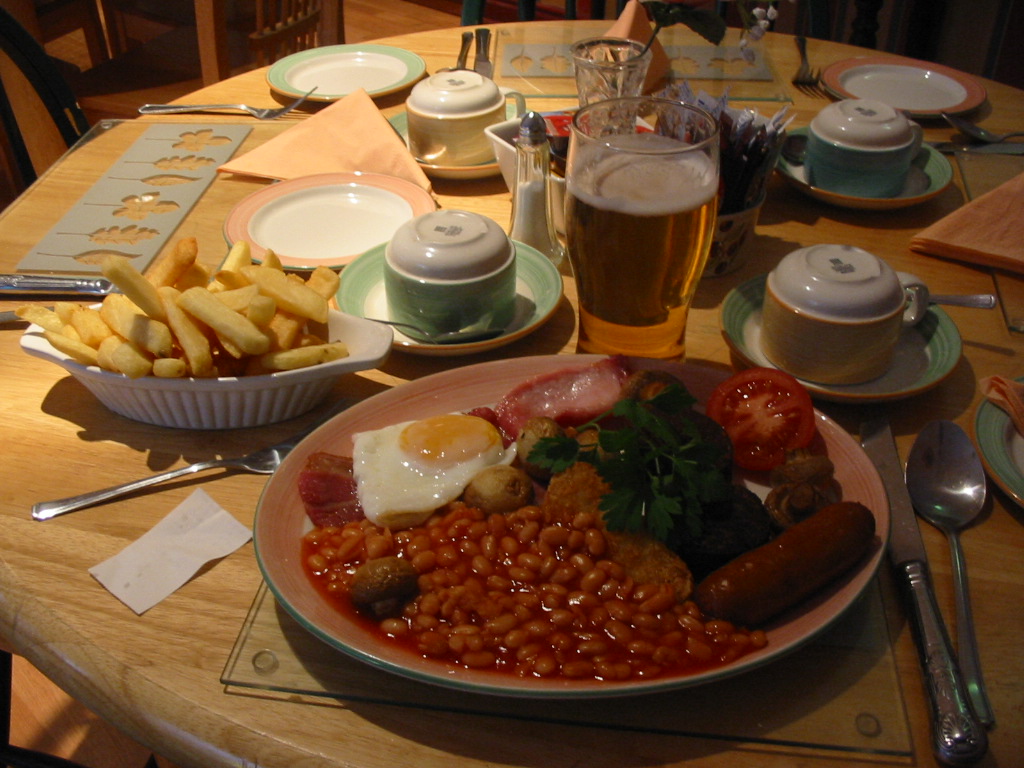 I was quite please to find out there is an abundance of Cybercafe's all over Dublin, so checking on my servers and emails was not a problem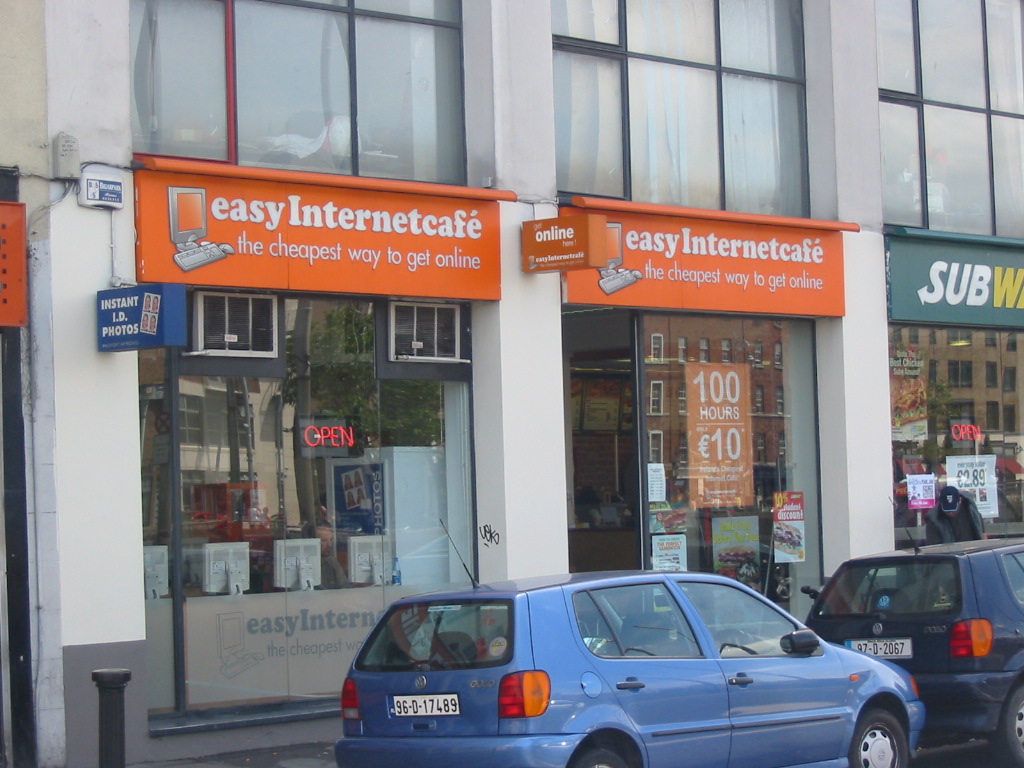 After checking my emails, I proceeded to the Night Club next door "Mezz", were there was some live music going on, I decided to drop the "Lager" beer and get on the Irish spirit and order a Guinness … man, I had no idea it was that GOOD.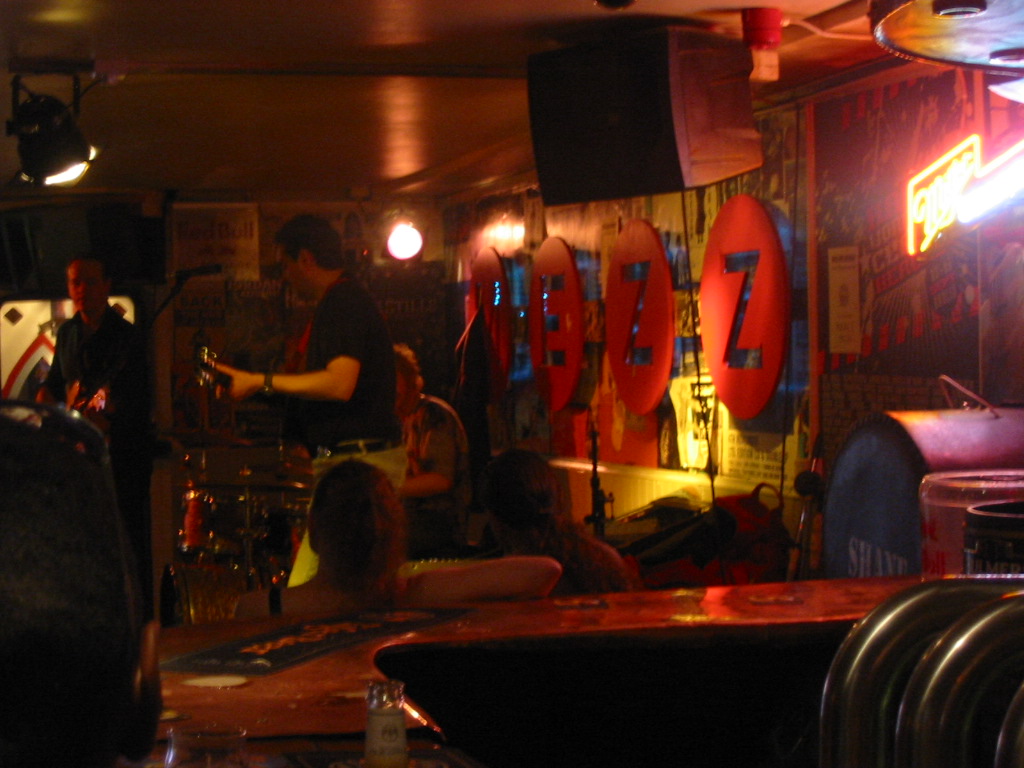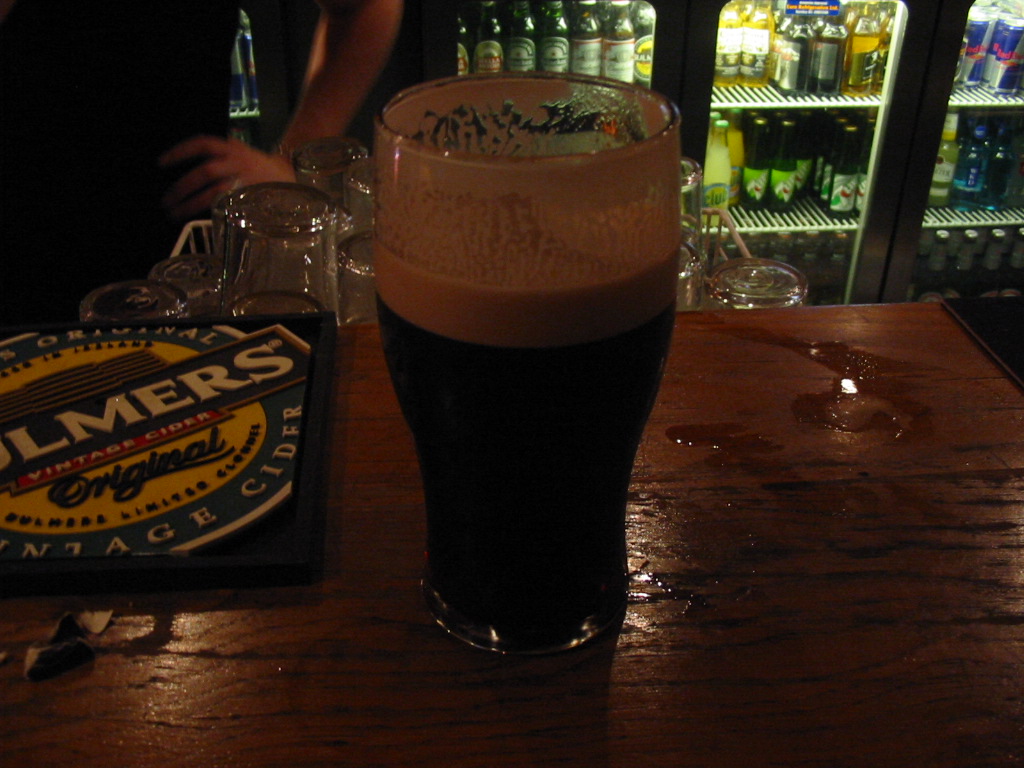 Since it's not always I get a night out, I decided to make the most of it, so I went looking for a Cinema, and found a UGC near by, and as luck would have it, Star Wars III, Revenge of the Sith was 15 minutes from starting .. so I went for it .. my view on it .. I loved it .. just like I loved all the other 5 .. this one really ties it in all nicely.
After that it was back to the Pub and some nigh-shots of the city
Nilesh finally arrived at about 11:45 or so, we went out for a last stroll on the area and then returned to the pub for a last Pint.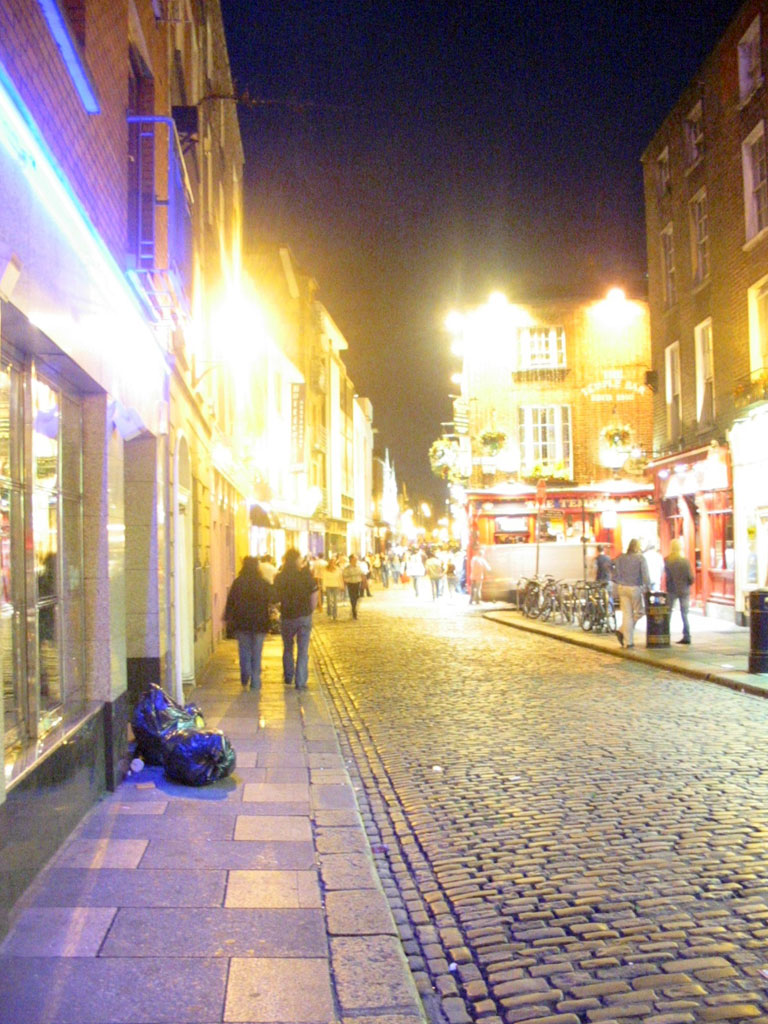 Unfortunately the night was not as nice as the day, the phone kept on ringing, we were getting bombarded with DDOS on 2 of the servers, add that to the stream of beers the night before, I woke up in a real bad shape on Monday morning .. after a nice shower and an Orange Juice, I was good as new and off we went to Hosting365's DataCenter opening.
The facilities of Hosting365 simply blew me away, I wish I had taken some pics, very clean and professional .. overall the event was worthy of notice, they even had a classical music trio (or were they 4 ?) plying violin for the audience .. quite classy.
It was then time to revisit the nightmare and fly back home .. once again, i stood up at the back of the plane and the 50 minutes flew by .. literally 😀
All and all it was an outstanding trip, I wish the wife would have been with me so she could have enjoy the Dublin nigh-live .. overall I am just glad to be home.