It's been many months of hard work, countless revisions of code and design and an incredible amount of people and feedback, but finally last night we released VPS.NET.
Ok, we calling it a "Public Beta", but it only means we are still missing a few bits, what's there is solid and working fine !
I am incredibly proud with what we achieved there, going "Cloud" for a VPS setting was a risky new idea, but once that once it sunk in, we knew we had a winner, and above all, we knew we had cracked the trend of things to come.
Now I wish I could say it's "DONE" .. but it's not yet, still have loads of ideas and cool features to add, man this has been fun 🙂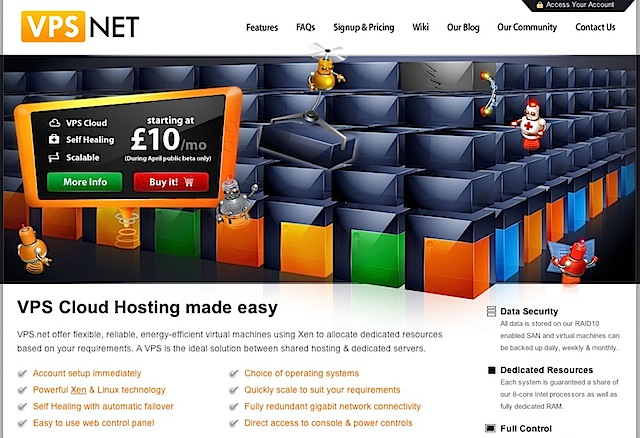 A grand design .. better see some awards for it !!