I tough this only happened in the movies, but I woke up this morning to find my Van .. on blocks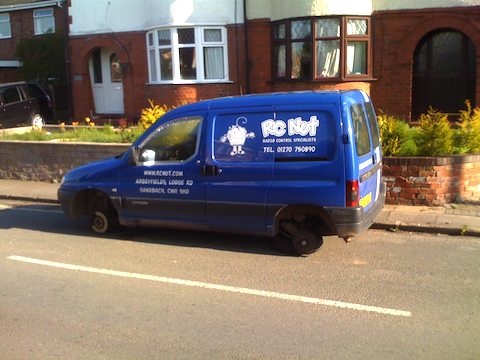 Somebody took the time to lift it up during the night and steal the 4 15″ OZ alloys I had .. when I first saw it I started laughing .. to be honest it was quite funny to see it on blocks, but now I'm just pissed, as the realization of what is going to cost me sets in.
Sandbach is a lovely place, but we are close to the M6 .. so it's also a good target for a hit and run robber.
I'd love to see the idiot's face when he realizes two of them are badly warped.
In the meantime, it's back to ebay to find some wheels and tires … bummer