Pete from BMM was selling a nice GS Racing Hauler bag on Maxbashing .. after some consideration and haggling we made a deal and it arrived today.
He was laughing I was going to use it "just" to carry tires .. but after these pictures, I think he might see the beauty of it 😀
It fits all my tires, unfortunately there is no room to spare .. so any new tires I buy, will have to go mounted on the Car .. but to be honest .. I have ALL tires one can need .. so it's unlikely i'll be buying more tires except to replace bare ones.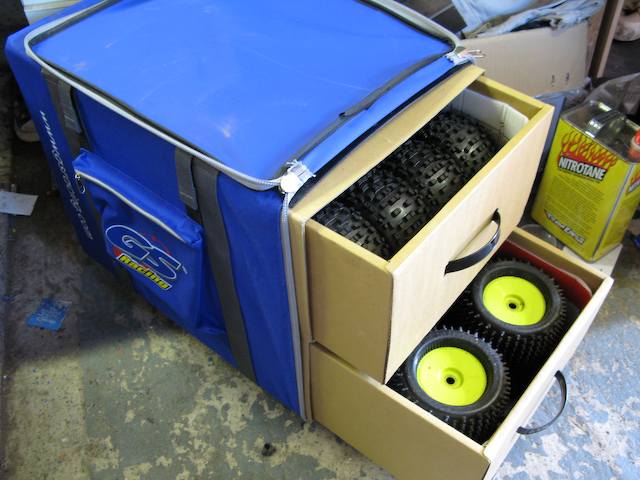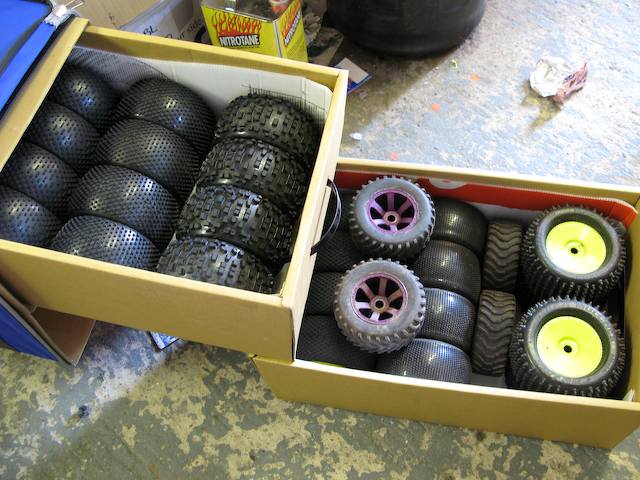 Sure beats the Old bin I was using 🙂